Business Enterprise Center Inc. (The BEC)
460 SW Madison Avenue – Suite #1, Corvallis, OR 97333
About Business Enterprise Center Inc. (The BEC)
The Business Enterprise Center (BEC) is a 501 (c)(3) non-profit business accelerator that provides the supportive entrepreneurial environment for entrepreneurs and freelancers to grow their business. Located in downtown Corvallis, Oregon, the BEC provides office space, fast internet, and business advising to increase your chances of success.
Our goal is to strengthen our local economy by nurturing successful firms so that they become financially viable and free standing, with the potential to create jobs, commercialize new technologies, and contribute to our local economy. We are proud of our results:
The BEC has supported over 200 businesses.
Three out of four BEC Clients have "graduated" and moved to their own facilities.
Over the past two decades, BEC graduates have a 76% success rate.
Take the next step and come to the BEC and see how we can help you beat the odds!
Office Space and Co-Working Space

We currently have office space for rent. Spaces are sized to suit 1-4 people starting at $200 per month, available on a month-to-month basis after a three month minimum. Rent includes utilities, wi-fi, 24/7 access, and access to BEC advising and support services. Send inquiries to thebec@thebec.com or visit us downtown Corvallis at 460 SW Madison Avenue, suite #1.
Conference Room
Our conference room is available at a hourly rate for business meetings.
Advising and Mentoring
Benefit from our business advising through our Board of Directors  and the Salem Chapter of SCORE. The Business Enterprise Center (BEC) continues to welcome inquires for 1/2 hour consultation during on-site office hours. Please call to setup an appointment.  The service is FREE.
SCORE advisors from the Salem chapter will answer questions about starting and growing a business.  Their broad expertise comes from many business backgrounds and years of experience. SCORE is a national organization helping entrepreneurs. SCORE Adviser Peter Burke is at the BEC every Thursday from 1pm to 3pm.
Business Enterprise Center Inc. (The BEC)
Business Enterprise Center Inc. (The BEC)
460 SW Madison Avenue – Suite #1, Corvallis, OR 97333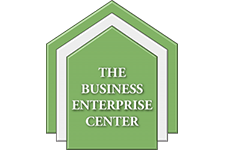 RemarkableArts
541-250-2027
541-758-4009
About Adrienne
Adrienne is a 40+ year entrepreneur, educator and business development adventurer. Her marketing and business building experience includes working with global clients (like Samsung USA) to social change start-ups (Co-ops) to indie creative professionals and artists. She is adept at delivering powerful hands-on presentations and workshops that immediately, and powerfully, impact the success of your business.
@adrienneann
Latest Tweets