How to Capture Elusive Success Your Way
Thu, Feb 1, 2018 | 9:30 – 11am MT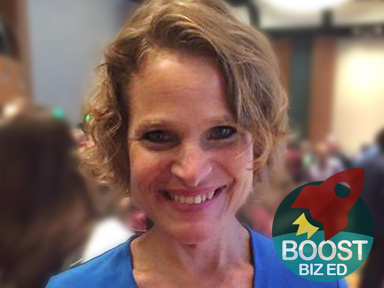 What is Boost Biz Ed?
Boost Biz Ed is both a networking event and educational event inspired the conviction that small business has the unique opportunity to change the world.
Boost Biz Ed fuels world changers by tapping proven business experts, drawing out transformative insights, and presenting them in a format for easy consumption and intention for immediate action.
How is this event special?
Event Decription
As professionals seeking success, we often seek the advice of others in our industry.
This can be detrimental, especially if we try to do things exactly as they have. Each path to success should be unique, but what is yours?
This talk will give you tips to research your own path to success, and the conviction to follow it.
How will I be empowered to action?
Action Points
How to determine your natural skills so you can customize your path to success
How to identify your passions, so you can align your goals with them to ensure endurance and success
How to discover your purpose to ensure you're on the right track, in the right career
How to infuse your career with your values, so your hard work pays you back
Where is this event?
Boost Biz Ed DTC is generously hosted by
Boost Biz Ed
Innovation Pavilion
Innovation Pavilion
9200 E Mineral Ave, Centennial, CO, 80112