How to Plan a Web Project
Tech for Non-Technical Entrepreneurs
Wed, Jul 11, 2018 | 9:30 – 11am MST
What is Boost Biz Ed?
Boost Biz Ed is both a networking event and educational event inspired the conviction that small business has the unique opportunity to change the world.
Boost Biz Ed fuels world changers by tapping proven business experts, drawing out transformative insights, and presenting them in a format for easy consumption and intention for immediate action.
How is this event special?
Event Decription
Are you looking to expand your web presence, or develop a new application for web or mobile? We'll cover the process from start to finish – the decisions you need to make about team and technology and testing, budget and development costs, and how to build a user-base without relying on "viral" mysticism. After providing an overview of the basics, we'll open it up for questions. What do you want to know, from a web-product expert in the field?
How will I be empowered to action?
Action Points
Strategies to communicate with web developers.
Techniques to build a user-base.
How to get user feedback without breaking the bank.
What to expect when hiring freelancers, agencies, and offshore developers.
How web projects are estimated.
Where is this event?
Boost Biz Ed Westminster is generously hosted by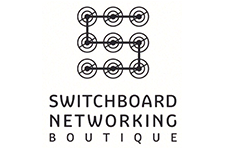 1975 W 120th Ave #800
,
Westminster
,
CO
80234
Boost Biz Ed
Switchboard Networking Boutique
Switchboard Networking Boutique
1975 W 120th Ave #800, Westminster, CO 80234