How You Do Anything is How You Do Everything
Raise Your Leadership to New Levels
Wed, Jan 3, 2018 | 9:30 – 11am MT
Event Description
Do you find yourself being highly motivated to complete some activities and tasks, while procrastinating endlessly on others?
Do you oftentimes wonder why others do what they do?
Why do some people fill you up and inspire you to act, while others drain you and leave you feeling empty?
What is the most important factor that will influence your success as a leader and entrepreneur?
The commonality between all of these questions is energy. Energy is behind everything we do. It allows us to get a lot accomplished and to feel joy, peace and inspiration…or not. In this discussion, we will examine the seven kinds of energy, as laid out by Bruce D. Schneider in his book Energy Leadership, and the effect they have on our actions. You will learn how you can harness the power of energy to be an effective leader, to be more productive, to be happier, and to get more of what you want in your life and work. Once you understand how energy works, you are at choice for using it to your benefit. You will be able to use energy to motivate and inspire both yourself and others to reach your true potential.
Guests Learned
Recognize the connection between your thoughts, feelings and actions
Identify the energy behind what you do, as well as those with whom you interact
Access the energy that will best serve you in any given situation
Cultivate more of the energy that helps you level up as a leader
Boost Biz Ed Denver is hosted by
2301 Blake Street
,
Denver
,
CO
80205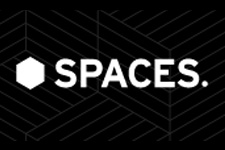 Boost Biz Ed
SPACES Denver – Ballpark
SPACES Denver – Ballpark
2301 Blake Street, Denver, CO 80205
Easy access from I25/I70. Enter building on Park Ave. Best parking: Blake; free 2-hr one side, meters other. Don't park in Scientology lot or in reserved lot behind building. $5 all-day lot across street, Rockies days excl. We meet in club lounge.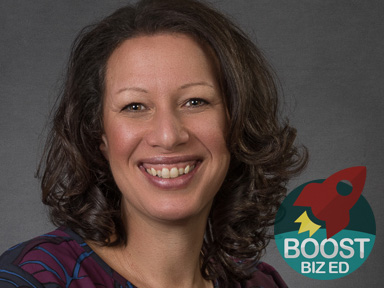 Ascension Professional Coaching
About Karen
Karen Bartlett brings nearly 25 years of varied and colorful experience to the table. She has operated in many industries and roles, including hospitality, corporate, nonprofit, education and entrepreneurship. She has a history of embracing fear and biting off more than she can chew, which has afforded her many challenges and opportunities to learn. The bulk of her career has been spent in the education industry, teaching kids from birth through adults. She has owned three small businesses, worked for and with various non-profits and had a short stint in the corporate world.
This vast experience has led Karen to her current work coaching leaders in small to medium-sized businesses. She is a Certified Professional Coach and holds her ELI-MP (Energy Leadership Index Master Practitioner), which is a perceptional assessment, based on the work of Bruce D. Schneider, that measures your ability to lead people, including yourself, to take positive, productive and sustainable action, as well as how involved or engaged you are in your roles and tasks on the job and at home. Karen works with her clients to help them gain clarity on what they really want and why, learn to recognize and use energy to help them attain their vision and help them lead authentically and intentionally. She holds a BA in International Affairs from the University of Colorado Boulder, a certificate in INVST Community Studies, a leadership development program at CU, as well as a teaching credential from California State University Dominguez Hills.
Special Offers
Help Small Biz in Denver Change the World Action by Action!
Please Help Us Promote This Workshop and All Boost Biz Ed Denver Events
Share any of these links, in addition to this page.

Eventbrite:
Meetup:
Facebook:
Use any of these resources to promote.
Print these flyers and distribute wherever you work and network.
Forward our emails to business colleagues.