Improve Customer Satisfaction Through Exceptional Staff Performance
Wed, Oct 18, 2017 | 9:30 – 11am
Description
Customers know what they want. They have many choices and you want them to enjoy your company so much that they will tell their friends! Your staff is the key. How customers are treated by your staff can make or break the customer experience. Sometimes it is the smallest staff interaction that will be the difference between a customer being delighted or never returning at all. How you hire, train, manage and terminate your staff is paramount to your success. This seminar will provide you with easy-to-use tools to improve your staff's performance and therefore your customers' experience.
Come and Learn
Interview questions to ask to find the right staff member for your culture
The three keys to successfully training your staff
How to communicate your expectations and hold your staff accountable
How to terminate employees without destroying their self-worth
SPACES Denver-Ballpark
SPACES Denver-Ballpark
2301 Blake Street, Denver, CO 80205
Easily accessed from I-25 or I-70. IMPORTANT: Enter building on Park Avenue. Best parking is on Blake. Free 2-hour spots on one side, metered parking on the other. Do not park in the Scientology lot or in the reserved lot behind the building. $5 all-day lot across the street, Rockies game days excluded. We meet in the club lounge.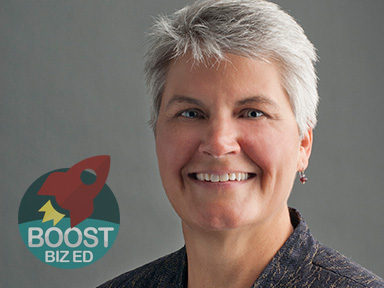 About Courtney
HR humorist Courtney Berg turns typical HR and management content into fun learning experiences. She draws from her years of experience to bring boring employment concepts to life.
Courtney is a national speaker, published author and an entrepreneur/HR consultant. She has HR and operations management experience in multiple organizational settings including family owned businesses and national corporations. Courtney builds HR departments for and consults with small to medium sized businesses around the U.S., developing processes to make it easier for business owners to manage their HR needs allowing them to concentrate on their clients and bottom line. Her passion is to make management easier.
Courtney is a certified HR professional with three decades of experience. She has a Bachelor of Science in Business Administration with a Management emphasis, is an active member of her community, is a certified Small Business Development Center Consultant, a North Metro SBDC MVP award winner, a Denver Business Journal "Outstanding Woman" nominee, and was featured in "How To Conduct Annual Employee Reviews" in Inc. Magazine.