It's Just a Small Shift!
Engage Empower Equip… The 3 Es to Employee Success
Wed, Jan 10, 2018 | 9:30 – 11am MT
What is Boost Biz Ed?
Boost Biz Ed is both a networking event and educational event inspired the conviction that small business has the unique opportunity to change the world.
Boost Biz Ed fuels world changers by tapping proven business experts, drawing out transformative insights, and presenting them in a format for easy consumption and intention for immediate action.
How is this event special?
Event Decription
Do you feel you're lost on how to even find employees?
Did you finally find a good employee and just as you get them trained they find a better offer or possibly do a no-call / no-show?
Do you feel like you will never find another employee you can trust and actually take a vacation?
Do you wish you could take back control of your business or even remember why you started it?
Learn how to * Engage who you need on your team. * Empower your current team to be more productive and make better choices. (Yes, even those tricky Millennials!) * Equip yourself and your team with the mindset to love the life you live NOW!
You are already doing all the right stuff. It's just a small shift!
How will I be empowered to action?
Action Points
Do you know who you need? Learn how to find "who" you need on a deeper level.
Where do I find people? Learn creative was to find people.
Interviews… What's important?
Training… What's that?
Learn how to create a training processes that's easy and works.
Where is this event?
Boost Biz Ed Westminster is generously hosted by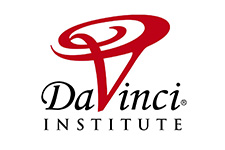 9191 Sheridan Blvd – Ste 300
,
Westminster
,
CO
80031
Boost Biz Ed
DaVinci Institute
DaVinci Institute
9191 Sheridan Blvd – Ste 300, Westminster, CO 80031
Park in an available spot. Find DaVinci Institute is on the third floor. Follow signs to the meeting room.