It's Just a Small Shift!
Engage Empower Equip… The 3 Es to Employee Success
Wed, Jan 10, 2018 | 9:30 – 11am MT
Event Description
Do you feel you're lost on how to even find employees?
Did you finally find a good employee and just as you get them trained they find a better offer or possibly do a no-call / no-show?
Do you feel like you will never find another employee you can trust and actually take a vacation?
Do you wish you could take back control of your business or even remember why you started it?
Learn how to * Engage who you need on your team. * Empower your current team to be more productive and make better choices. (Yes, even those tricky Millennials!) * Equip yourself and your team with the mindset to love the life you live NOW!
You are already doing all the right stuff. It's just a small shift!
Guests Learned
Do you know who you need? Learn how to find "who" you need on a deeper level.
Where do I find people? Learn creative was to find people.
Interviews… What's important?
Training… What's that?
Learn how to create a training processes that's easy and works.
Boost Biz Ed Westminster is hosted by
9191 Sheridan Blvd – Ste 300
,
Westminster
,
CO
80031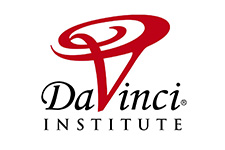 Boost Biz Ed
DaVinci Institute
DaVinci Institute
9191 Sheridan Blvd – Ste 300, Westminster, CO 80031
Park in an available spot. Find DaVinci Institute is on the third floor. Follow signs to the meeting room.
About Christine
* CEO of Champion Carpet and Upholstery Care
* CMO of Safe Pro Ladder Guard
* Founder of Your Story, Your Choice
This busy mom of 3 resides in northern Colorado with her husband Jesse. She is a proud survivor of domestic violence and a fatal brain condition.
Christine is a teacher at heart. She loves helping people align their vision, mission, business with their life. She works with people who are under valued, have lack of support and connection. People who feel completely out of control. These people typically feel victim to their life and can't figure out how to change their story, but are hungry.
Christine is convicted to shake industries and change the ceiling world has. She protests insanity due to mediocrity and status quo. She envisions a world where everyone is using their natural gifts to be the change they want to see.
Christine wants everyone to know that they are valued, capable and free to live life fulfilled. It's just one small shift away!
Help Small Biz in Westminster Change the World Action by Action!
Please Help Us Promote This Workshop and All Boost Biz Ed Westminster Events
Share any of these links, in addition to this page.

Eventbrite:
Meetup:
Facebook:
Use any of these resources to promote.
Print these flyers and distribute wherever you work and network.
Forward our emails to business colleagues.