Kill Distraction. Optimize Your Mental OS
Wed, Nov 1, 2017 | 9:30 – 11am MST
Event Description
Are you feeling overwhelmed and overworked?
Has your business turned into a job?
Are you making money, but not enjoying life?
Do you need more time with your family? To travel? To pursue your passions?
Join me for this workshop on November 1st and learn how to create freedom of time while growing your business In a relaxed and energized way.
Discover the power of getting things done with leverage. Develop clarity in distracting environments. Become fluent in task-switching and perform at peak levels through the power of "engaged 80/20" and the cutting edge system of Integral Performance and Productivity.
In this seminar, you will learn to access higher-level thinking for empowered decision-making and energized focus. You will also uncover personal intrinsic motivators and discover how to be in the "flow state" more often and achieve peak performance.
Join us to boost your mental bandwidth and optimize your OS.
Guests Learned
Learn why being efficient is not the same as being effective.
Gain a better understanding of why you procrastinate
Learn simple techniques designed to motivate you to take inspired action
Broaden your perspective for creative solutions and decision-making
Increase mental capacity
Boost Biz Ed Denver is hosted by
2301 Blake Street
,
Denver
,
CO
80205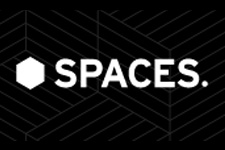 Boost Biz Ed
SPACES Denver – Ballpark
SPACES Denver – Ballpark
2301 Blake Street, Denver, CO 80205
Easy access from I25/I70. Enter building on Park Ave. Best parking: Blake; free 2-hr one side, meters other. Don't park in Scientology lot or in reserved lot behind building. $5 all-day lot across street, Rockies days excl. We meet in club lounge.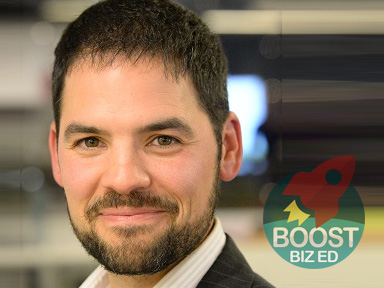 About David
David Secondo, founder of Lead Your Way LLC, has worked as an Executive Coach and Seminar Leader for 5 years in Private and Public sectors including: Financial Services, Health and Wellness, Sports, Technology, Education, Municipalities and Non-Profit. He is a Certified Integral Coach, Speaker, and Facilitator.
@David_Secondo
Latest Tweets
Help Small Biz in Denver Change the World Action by Action!
Please Help Us Promote This Workshop and All Boost Biz Ed Denver Events
Share any of these links, in addition to this page.

Eventbrite:
Meetup:
Facebook:
Use any of these resources to promote.
Print these flyers and distribute wherever you work and network.
Forward our emails to business colleagues.