Build Your Leadership Toolbox
Processes & Apps to be a More Effective Leader
Thu, Feb 8, 2018 | 4 – 5:30pm PST
Event Description
Every profession requires tools for its trade. Accountants, Scientists, Professors and Operations managers all have high end tools built to support what they do.
Leaders and Executives are more naturally inclined to rely on personal judgment and past experience. This is not always the best approach. In this presentation we will discuss what leadership tools are and how they can be built into the fabric of how a company is managed.
Come and fuel up on actionable education from business experts with like-minded action-ready biz owners and pros. Not a veiled sales pitch, actionable education is insights, information and strategy you can use immediately to lift your business to a higher level.
Boost Biz Ed started in Denver 8 years ago and now is expanding to help community-focused allies deliver value, earn credibility and be a part of the ascension of the local economy.
Let's rise together!
Guests Learned
Defining leadership for yourself and your company
We will update you on the types of tools available to leaders
Learn how to integrate leadership tools into your company processes
Boost Biz Ed Oregon is hosted by
460 SW Madison Avenue – Suite #1
,
Corvallis
,
OR
97333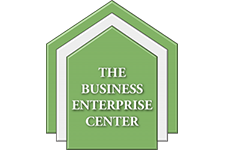 Boost Biz Ed
Business Enterprise Center Inc. (The BEC)
Business Enterprise Center Inc. (The BEC)
460 SW Madison Avenue – Suite #1, Corvallis, OR 97333
Upstairs to second floor and then immediately curve around to the right and then to the left.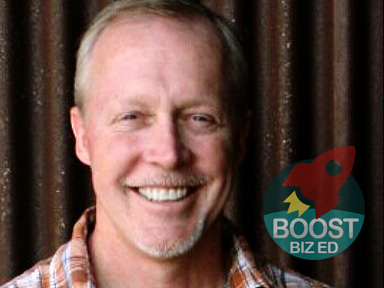 About Bret
Bret's background includes construction management, IT management, technology consulting, operations management, sales, marketing, business counseling, and implementation of management systems within companies.
Bret currently teaches strategy, entrepreneurship and marketing at Oregon State University. He also develops workshops and programs for the Linn-Benton Small Business Development Center.
Bret is equally comfortable in front of a class or a 3D printer. He starts and supports businesses. He especially enjoys leveraging technology for clients. He has extensive experience in applying technology within businesses environments. He also has extensive management, sales, marketing, business operations, business plan development and financial analysis experience.
Bret's goal is to assist businesses, institutions and entrepreneurs to be more successful in their endeavors, through gaining understanding of their working structures, finances, marketing practices and applying best practices within those structures.
Help Small Biz in Oregon Change the World Action by Action!
Please Help Us Promote This Workshop and All Boost Biz Ed Oregon Events
Share any of these links, in addition to this page.

Eventbrite:
Meetup:
Facebook:
Use any of these resources to promote.
Print these flyers and distribute wherever you work and network.
Forward our emails to business colleagues.