Live-to-Tell: Leadership Traits You Need
Part 2: Developing Team Leadership
Thu, Oct 12, 2017 | NEW TIME: 3-4:30 pm PST
Event Description
For today's business owners and freelancers, leadership skills often get pushed to the side or considered a luxury that time doesn't provide. However, allowing this to happen results in being isolation, ineffective, and burnout. By developing a supporting team (not necessarily employees) to create time and fill skill-gaps, your business can increase productivity, quality, and ultimately keep your sanity.
Guests Learned
Avoid the Isolation Trap
Build a Support Team
Put Tough Things First
Carry Your Banner
Boost Biz Ed Oregon is hosted by
460 SW Madison Avenue – Suite #1
,
Corvallis
,
OR
97333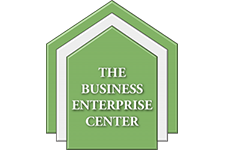 Boost Biz Ed
Business Enterprise Center Inc. (The BEC)
Business Enterprise Center Inc. (The BEC)
460 SW Madison Avenue – Suite #1, Corvallis, OR 97333
Upstairs to second floor and then immediately curve around to the right and then to the left.
About Scott
Scott lives in Western Oregon, on the very edge of Oregon's Silicon Forest technology region. A place that is far from your ideal economic powerhouse. His past leadership positions include being a father, tech-lead for a Malaysia computer-chip design group, and CEO of a high-tech university spin-out. Currently he owns a management consulting company and is President of the Board of the Business Enterprise Center, a non-profit business incubator. In spite of living in a rural area, he measures success by still being married to a wonderful wife for 23 years, owning his house and cars, having time to volunteer with start-ups, and sending his kids to private colleges.
If he can make it, so can you.
@360arise
Latest Tweets



Other Boost Biz Ed Workshops
Help Small Biz in Oregon Rise Action by Action!
Please Help Us Promote This Workshop and All Boost Biz Ed Oregon Events
Share any of these links, in addition to this page.
Use any of these resources to promote.
Print these flyers and distribute wherever you work and network.
Forward our emails to business colleagues.