Millennials in the Multigenerational Workforce
Wed, Dec 16, 2015 | 9:30 – 11am
Event Description
This is a dive into how the different generations are effecting the workforce of today, with an emphasis on the Millennial generation. By 2025, 75% of the workforce will be comprised of the Millennial generation. This could be a very challenging time unless business leaders understand how to attract & retain the best Millennial talent for their respective companies. During this session, the audience will learn communication strategies, hiring techniques, concepts that improve productivity and processes that can be applied immediately to boost profits.
Guests Learned
3 ways to Improve Communication between all the generations in your company.
3 ways to make Millennials feel appreciated
3 things that will attract & Retain Millennial talent.
How to integrate new interns into a generational workforce so that everyone contributes to the company goal.
Warning
: Invalid argument supplied for foreach() in
/home/boostdenver/public_html/wp-content/themes/bd15/single-event.php
on line
490
3001 Brighton Blvd
,
Denver
,
CO
80216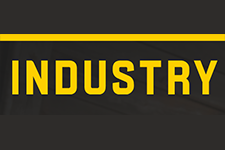 Boost Biz Ed
INDUSTRY Denver
INDUSTRY Denver
3001 Brighton Blvd, Denver, CO 80216
Enter through the center of the building along Brighton Blvd. We are in the conference rooms immediately to the left upon entering.
About Brooke
30 years experience hiring, training and mentoring Millennials into successful professionals.
Provided Leadership in two different industries and lead them with Multi million dollar contracts.
Continue to Speak, Train and Mentor at the Rocky Mountain Micro Finance Institute to help entrepreneurs.
Proud Parent of two successful Millennial daughters: One in retail sales, the other owns her own company.
Currently speaking for the RMHA conference in Blackhawk and the NRECA conference in Denver.
Climbed 5 of the World's Seven Summits – going to Antarctica in Dec. 2015 for #6.
@brookechesnut1
Latest Tweets



@ColoradoEAPA
: Thank you for a great Seminar! Wonderful venue, engaged audience and stimulating discussions. What an honor to present!&nbsp
Other Boost Biz Ed Workshops
Help Small Biz in Rise Action by Action!
Please Help Us Promote This Workshop and All Boost Biz Ed Events
Print these flyers and distribute wherever you work and network.
Forward our emails to business colleagues.