Millennials in the Multigenerational Workforce
Wed, Dec 16, 2015 | 9:30 – 11am
Brooke
Chesnut
of Brooke Chesnut, Inc.
What is this event?
Event Decription
This is a dive into how the different generations are effecting the workforce of today, with an emphasis on the Millennial generation. By 2025, 75% of the workforce will be comprised of the Millennial generation. This could be a very challenging time unless business leaders understand how to attract & retain the best Millennial talent for their respective companies. During this session, the audience will learn communication strategies, hiring techniques, concepts that improve productivity and processes that can be applied immediately to boost profits.
How will I be empowered to action?
Action Points
3 ways to Improve Communication between all the generations in your company.
3 ways to make Millennials feel appreciated
3 things that will attract & Retain Millennial talent.
How to integrate new interns into a generational workforce so that everyone contributes to the company goal.
Where is this event?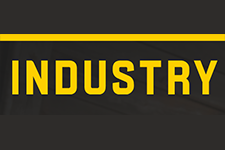 3001 Brighton Blvd
,
Denver
,
CO
80216
Boost Biz Ed
INDUSTRY Denver
INDUSTRY Denver
3001 Brighton Blvd, Denver, CO 80216
Enter through the center of the building along Brighton Blvd. We are in the conference rooms immediately to the left upon entering.
Who is Brooke Chesnut?
Brooke Chesnut has dedicated 30 years to building successful Leadership, Training, Consulting and Mentoring programs for multiple industries in Colorado. He is a generational expert who designs Custom programs to guide small & large organizations through the challenging generational issues that exist in business today.
Recently, Brooke became an Adjunct Professor at the Daniels School of Business at University of Denver presenting Generational Leadership Workshops to their corporate clients and MBA Graduates.
Brooke's passion about delivering only current and relevant content is the essence of his success. His latest topic – "The New Face of Business"" will keep audiences engaged with creative ideas, current examples, humor and solution based results.
How else is Brooke serving Boost Biz Ed?
In addition to this event, Brooke is serving or has served as speaker or ally for these 2 events.