Plan for a Successful Event, from Website to Social Media to Networking
Wed, Feb 17, 2016 | 9:30 – 11am
Event Description
Can you say you agree with any of the following?
Not getting many registrations for my event
People RSVP but don't show up
I want to host events to talk to a larger audience about my service
How often should I share my event and where?
I don't know what I should do to promote my event online
If so, then this workshop is for you!
Successful events do not happen by accident. Specific practices help guarantee success. "Build it and they will come" obviously only works in baseball movies. Join us as Hollie Clere and Dru Shockley team up to share their secrets.
Want to learn the top tips to promote your next event?
Guests Learned
Understanding core of your events
Primary and secondary website components
Making the Announcement – Must Dos
How to fill seats
How to value-add reward your guests
Boost Biz Ed Denver is hosted by
3001 Brighton Blvd
,
Denver
,
CO
80216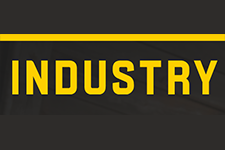 Boost Biz Ed
INDUSTRY Denver
INDUSTRY Denver
3001 Brighton Blvd, Denver, CO 80216
Enter through the center of the building along Brighton Blvd. We are in the conference rooms immediately to the left upon entering.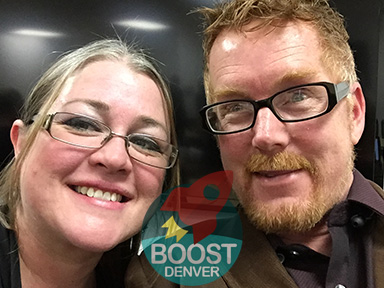 About Hollie
Social Media Storyteller, Content Management Specialist, Social Media Strategy and Process Trainer
Hollie Clere owns a Social Media exclusive branding Agency with team in Colorado and supports clients nation-wide. She is a leading expert on process, support and storytelling for brands in social platforms, a strategy consultant and social media implementation trainer for Facebook, Twitter, LinkedIn, Google+, YouTube, Pinterest, Instagram, Content Management Tools, Prospecting and Blog Development. Her team has provided Social Media Development processes for the last 7 years specializing in administrative tasks to keep brands present, searchable and consistent with messaging, posts and activity.
@thesocialpro
Latest Tweets
Other Boost Biz Ed Workshops
About Dru
Dru has spent his career manipulating message and media for large and small businesses (from AT&T and Yale University to local health practices, property managers and attorneys). While he started in Journalism ages ago, with a degree from John Brown University in Arkansas, the past 11 years he has been an entrepreneur with Call To Action Alliance. He founded Boost Denver 6 years ago and has enjoyed serving the small business community with actionable education.
Special Offers
@drumanshoo
Latest Tweets



Help Small Biz in Denver Change the World Action by Action!
Please Help Us Promote This Workshop and All Boost Biz Ed Denver Events
Share any of these links, in addition to this page.
Use any of these resources to promote.
Print these flyers and distribute wherever you work and network.
Forward our emails to business colleagues.