Podcasting on Purpose
Create a Global Stage for Your Message
Thu, Jul 19, 2018 | 9:30 – 11am MST
What is Boost Biz Ed?
Boost Biz Ed is both a networking event and educational event inspired the conviction that small business has the unique opportunity to change the world.
Boost Biz Ed fuels world changers by tapping proven business experts, drawing out transformative insights, and presenting them in a format for easy consumption and intention for immediate action.
How is this event special?
Event Decription
Do you have a message or mission that you want to share with the world?
If so, you are invited to learn about how you can share your mission and message on your very own global stage through Podcasting on Purpose!
In this training, YOU WILL LEARN HOW YOU CAN:
– Easily establish yourself as an expert in your field
– Qualify yourself to speak on more stages
– Gain access to leaders in your industry
– Grow your peer set to include the people who inspire you most
– Open doors of opportunities that have previously been closed to you
– Develop a deep and loyal relationship with your ideal clients
– Share your message with the world with the push of a button
– Attract quality leads into your business
– Create a new channel for monetizing your message
– Be listed on platforms like Itunes, Sticher, Google Play, TuneCore, iHeart Radio, Spotify
– Have inspiring conversations weekly about your favorite topic
– Be inspired and be inspiring!
Join Devi Adea, as she teaches you how Podcasting on Purpose can serve you, your message, and your soul's work!
How will I be empowered to action?
Action Points
The Huge Benefits to Podcasting on Purpose
How to Grow Your Show and Find New Guests
The #1 Mistake that Podcasters Make
The Top 2 Success Principles that Leads to Longevity in Podcasting
How to Monetize Your Podcast
Where is this event?
Boost Biz Ed San Diego is generously hosted by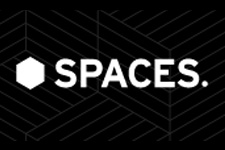 4660 La Jolla Village Drive Suite 100
,
San Diego
,
CA
92122
Boost Biz Ed
SPACES San Diego – University Town Center
SPACES San Diego – University Town Center
4660 La Jolla Village Drive Suite 100, San Diego, CA 92122