Podcasting on Purpose
Create a Global Stage for Your Message
Thu, Jul 19, 2018 | 9:30 – 11am MST
Event Description
Do you have a message or mission that you want to share with the world?
If so, you are invited to learn about how you can share your mission and message on your very own global stage through Podcasting on Purpose!
In this training, YOU WILL LEARN HOW YOU CAN:
– Easily establish yourself as an expert in your field
– Qualify yourself to speak on more stages
– Gain access to leaders in your industry
– Grow your peer set to include the people who inspire you most
– Open doors of opportunities that have previously been closed to you
– Develop a deep and loyal relationship with your ideal clients
– Share your message with the world with the push of a button
– Attract quality leads into your business
– Create a new channel for monetizing your message
– Be listed on platforms like Itunes, Sticher, Google Play, TuneCore, iHeart Radio, Spotify
– Have inspiring conversations weekly about your favorite topic
– Be inspired and be inspiring!
Join Devi Adea, as she teaches you how Podcasting on Purpose can serve you, your message, and your soul's work!
Come and Learn
The Huge Benefits to Podcasting on Purpose
How to Grow Your Show and Find New Guests
The #1 Mistake that Podcasters Make
The Top 2 Success Principles that Leads to Longevity in Podcasting
How to Monetize Your Podcast
Boost Biz Ed San Diego is hosted by
4660 La Jolla Village Drive Suite 100
,
San Diego
,
CA
92122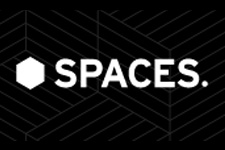 Boost Biz Ed
SPACES San Diego – University Town Center
SPACES San Diego – University Town Center
4660 La Jolla Village Drive Suite 100, San Diego, CA 92122
About Devi
Devi Adea is the host of the popular Spiritual Entrepreneur Podcast. Devi has been featured as an Icon of Influence in New Media at the New Media Summit in San Diego and speaks regularly on the topic of podcasting.
She has helped numerous podcasters to launch their own podcasts through her Podcast on PurposeTM Online Academy. Since 2016, Devi has interviewed many well-known spiritual entrepreneurs on her show, including Arielle Ford, Mari Smith, Dr John Demartini, Sean Cannell, Christine Hassler, Derek Rydall, and Davidji – just to name a few.
Devi is a published author of a children's book for empathic kids and a spiritual business strategist and intuitive leader. She helps spiritual entrepreneurs, speakers, and leaders to upgrade their consciousness and to express their unique soul's imprint on the world in service to humanity.
@deviadea
Latest Tweets
Help Small Biz in San Diego Change the World Action by Action!
Please Help Us Promote This Workshop and All Boost Biz Ed San Diego Events
Share any of these links, in addition to this page.
Use any of these resources to promote.
Print these flyers and distribute wherever you work and network.
Forward our emails to business colleagues.