Rebooting Your Brain for Success - Now!
The 3 Keys for Success in Any Business
Wed, Jun 27, 2018 | 9:30 – 11am MST
Event Description
In this presentation Gary answers the question "Why do some businesses succeed seemingly without much effort and other businesses struggle to survive?"
Gary's 3 Keys for Success comes from his real life business experience and he will openly share this process so that every attendee will be able to implement quickly to create immediate results.
Come and Learn
Elevate in separatefrom your competition in a positive way.
How to become a people magnet
Stop being the best-kept secret
Boost Biz Ed Westminster is hosted by
1975 W 120th Ave #800
,
Westminster
,
CO
80234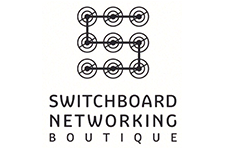 Boost Biz Ed
Switchboard Networking Boutique
Switchboard Networking Boutique
1975 W 120th Ave #800, Westminster, CO 80234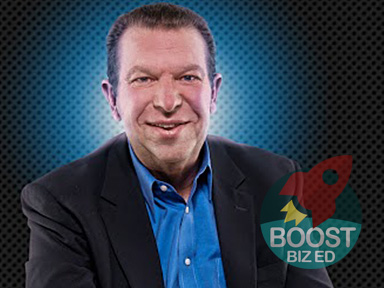 Gary Barnes International
About Gary
Gary Barnes is "The Breakthrough Business Mastery Coach". A High-Performance Business and Sales Strategist, Popular National and International Speaker & Award Winning #1 International Amazon Best-Selling Author (9 books). Gary's clients have spanned over 7 countries and has been published by many outlets including the Boston Globe, LA Daily News, Miami Herald, CBS Money Watch, Morningstar and Worth Magazine. He has been featured on ABC, CBS, NBC, Fox, PBS & TEDx.
As a leading authority, he has created several successful companies personally selling over $280 million dollars in products and services.
He also understands dealing with adversity, showcased in his internationally acclaimed book How a Beaver Saved My Life where he has fought a life-threatening illness & won. In 1988 Gary was diagnosed with multiple sclerosis and was told that he would be in a wheelchair or dead within 10 years.
He also loves adventure and has completed a world class 40-foot fire walk, flown a World War II P-51 fighter, flown on a trapeze, driven in a Destruction Derby (his car was the Purple Passion); completed a 75-foot bungee jump; and climbed 14,000 foot mountains. He's a drummer and a Police Academy graduate.
He believes that your worst day is the day you meet the man or woman you could have been. It's a choice.
@garybarnesmax
Latest Tweets

Help Small Biz in Westminster Change the World Action by Action!
Please Help Us Promote This Workshop and All Boost Biz Ed Westminster Events
Share any of these links, in addition to this page.

Eventbrite:
Meetup:
Facebook:
Use any of these resources to promote.
Print these flyers and distribute wherever you work and network.
Forward our emails to business colleagues.