Spiral Business Development
Structure your business so you can go with the flow
Wed, Oct 11, 2017 | 9:30 – 11am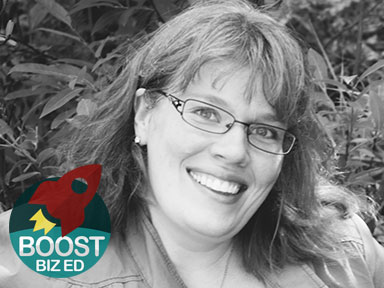 Amy Simpkins – Vision Architect
About Amy
Amy Simpkins is an international speaker, entrepreneurship coach, and vision architect. As an MIT-trained engineer, she architected complex missions to outer space. Now she's applying that proven technical knowledge and big-picture mindset to help you shift your business from POSSIBLE to PROFITABLE. She helps her clients craft clear, big-picture visions and then use an iterative implementation approach to make those visions reality, creating revenue and unstoppable momentum along the way.
Amy holds a Bachelor of Science degree in Aeronautics and Astronautics from Massachusetts Institute of Technology (MIT) and a Master of Science degree in Astronautical Engineering from the University of Southern California.
@/amylsimpkins
Latest Tweets
Sorry, that page does not exist.
Help Small Biz in Westminster Rise Action by Action!
Please Help Us Promote This Workshop and All Boost Biz Ed Westminster Events
Share on

All other favorite social channels

(See the box in the bottom right with links.)
Print these flyers and distribute wherever you work and network.
Forward our emails to business colleagues.