Sugar Snap Peas
Problem-Solving Techniques, Mind-Blowing Results
Wed, Mar 1, 2017 | 9:30 – 11am
What the event was
What's Your Problem? No matter if you lead a company, pay the payroll, ensure the assets, clean the facility or manage operations, you have something in common with every other job description: every week you face at least one challenging PROBLEM that needs to be solved. Many times these problems are recreated from last week's problem that was not adequately addressed. And the monster grew!
With the SUGAR SNAP PEAS process, your team or organization will learn creative methods and techniques for getting past the symptoms of a problem and into the elements of effective solutions that make lasting change.
We think big, dream wildly, study context, laugh and do great work! You'll leave with unique tools to help you solve any problem – professional or personal.
How guests were empowered
Refrain – STOP the talk and tales that bind you!
Retrain – You can literally rewire your brain and how you think.
Reduce – Noise, Clutter, Complaining, Distractions, TOO MUCH EFFORT
Remain – open, calm, stay put, keep asking questions
Redo – Don't be afraid – dive in- swim deep and do it again!
Boost Biz Ed Denver is hosted by
1415 Park Ave. West
,
Denver
,
CO
80205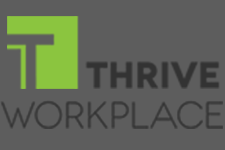 Boost Biz Ed
Thrive Workplace – Ballpark
Thrive Workplace – Ballpark
1415 Park Ave. West, Denver, CO 80205
Easily accessed from I-25 or I-70. One block from Coors Field. Free 2-hour parking in front of Guirys or Blake Street Tavern, as available. Ample metered parking all around. We are meeting in the basement training room, down the stairs to your right as you enter.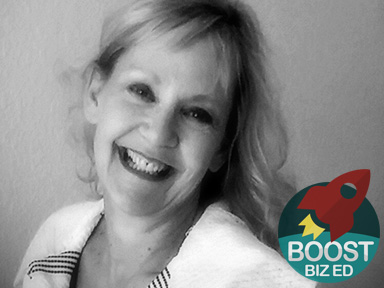 Who is this Harmony Thiessen?
Keynote presenter Harmony Thiessen has spoken to over 200,000 people in over 20 countries for over 20 years! Born to inspire, Harmony's genius has been in the area of creative thinking, design, development, and problem-solving. An accomplished abstract artist (artmystory.com), Harmony uses the same open-minded techniques that come naturally to her in art to educate and equip anyone who wants to learn creative thinking for practical solutions.
After a 20-year career in human relief and development in developing countries, Harmony has owned several small businesses: speakers coaching, marketing, digital marketing, communications, and art-related retail products. Harmony's graduate studies majored in education: leadership and curriculum design. She serves on several leadership teams in business, was a member of the Disaster Relief Management for the Canadian Red Cross, and works as a court appointed advocated for Children. (CASA)
Having lived in Canada for decades, she recently returned to the United States and currently resides in the Denver area.
Special Offers
Help Small Biz in Denver Change the World Action by Action!
Please Help Us Promote This Workshop and All Boost Biz Ed Denver Events
Share any of these links, in addition to this page.
Use any of these resources to promote.
Print these flyers and distribute wherever you work and network.
Forward our emails to business colleagues.