The 5 Lies Business Owners Tell Themselves About Budgeting
Wed, May 18, 2016 | 9:30 – 11am
What the event was
Overwhelm, stress, constant head banging… just a few of the things entrepreneurs go through while managing a business! In this talk, Phylecia addresses many of the reasons why business owners avoid budgeting and countering the lies with benefits from increased profits, less stress, to having a powerful financial team.
How guests were empowered
The positive effects of budgeting for business success
Importance of a personal salary
Having a system for managing cash flow
Needing more than an accountant and bookkeeper
What happens when money and numbers are ignored
Boost Biz Ed Denver is hosted by
1415 Park Ave. West
,
Denver
,
CO
80205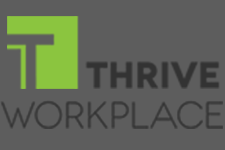 Boost Biz Ed
Thrive Workplace – Ballpark
Thrive Workplace – Ballpark
1415 Park Ave. West, Denver, CO 80205
Easily accessed from I-25 or I-70. One block from Coors Field. Free 2-hour parking in front of Guirys or Blake Street Tavern, as available. Ample metered parking all around. We are meeting in the basement training room, down the stairs to your right as you enter.
Who is this Phylecia Jones?
Phylecia Jones is a budgeting nerd and the founder of Keep Up with Mrs. Jones where she is on a mission to give power and confidence to entrepreneurs when it comes to thinking big and taking opportunities by being more knowledgeable about money. Phylecia knows what it is like to be stressed out over money, missing chances of a lifetime, and being scared of facing the truth when it came to her ability manage finances. She learned the hard way about money and wants to share with other entrepreneurs how she discovered a budgeting system that worked, what happens when you make a plan to conquer money, and the secret to being a success in business and life. Through her financial smarts, she has achieved a personal net-worth close to 7-figures, retired at the age of 36 to start her business, and travels the world. Phylecia loves budgeting, mentoring other business owners, and reading the occasional Batman and Robin comic book.
Phylecia's Other BBE Events
Help Small Biz in Denver Change the World Action by Action!
Please Help Us Promote This Workshop and All Boost Biz Ed Denver Events
Share any of these links, in addition to this page.
Use any of these resources to promote.
Print these flyers and distribute wherever you work and network.
Forward our emails to business colleagues.