Getting Along with Anyone, Anywhere, Any Time
Wed, Jan 4, 2017 | 9:30 – 11am
What the event was
Tired of turnover? Afraid of losing customers? Ready to do more with less and not sure how?
Better than 90% of employees report that communication is the #1 area of improvement for their company. Guess what? It's not the amount of communication they want to see increased… it's the quality! And it's not all about better technical writing!
It's about getting to the heart of how employees – and customers alike – hear and react to what you say. It's predictable. It's recognizable. It's obvious when you know what to look for!
How guests were empowered
Understand the 4 basic communication styles
Why they are important to your business success
How to use them to keep employees engaged
How to use them to increase customer loyalty
How they allow you to save time, money, and energy
Boost Biz Ed Denver is hosted by
1415 Park Ave. West
,
Denver
,
CO
80205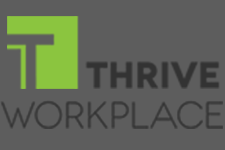 Boost Biz Ed
Thrive Workplace – Ballpark
Thrive Workplace – Ballpark
1415 Park Ave. West, Denver, CO 80205
Easily accessed from I-25 or I-70. One block from Coors Field. Free 2-hour parking in front of Guirys or Blake Street Tavern, as available. Ample metered parking all around. We are meeting in the basement training room, down the stairs to your right as you enter.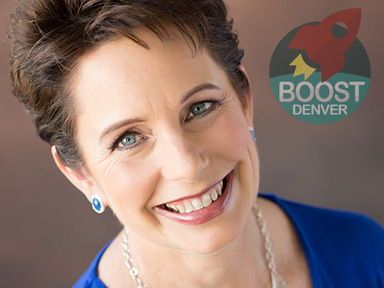 Who is this Teena W Barnett, MBA?
Too many business owners spend time and money on activities that don't and rarely will generate income! Teena works with these soloprenuers to avoid the most common pitfalls a business owner predictably experiences. Almost 94% of all small business owners will never build a 6-figure business and she knows YOU want to be the exception!
Having worked with entrepreneurs for more than 20 years, Teena has witnessed the good, the bad, and the ugly. Most businesses, she found, simply need to change a few small things to maximize profits and allow owners to live the amazing life they've dreamed of. Teena is in the top 5% of business coaches nationally, is a motivator, and an enthusiastic equine competitor. The success of her clients truly does support her horse habit!
Help Small Biz in Denver Change the World Action by Action!
Please Help Us Promote This Workshop and All Boost Biz Ed Denver Events
Share any of these links, in addition to this page.
Use any of these resources to promote.
Print these flyers and distribute wherever you work and network.
Forward our emails to business colleagues.