The Secret Keys to Getting More Customers
Wed, Feb 18, 2015 | 9:30 – 11am
Event Description
Are you struggling to get enough revenue? Do prospects often choose your competition over you? Is your online reputation trashed and you have no idea what to do?
If you want to super charge your referrals and get more customers the right way then this training is for you. Bring your toughest reputation challenges and Denny will help you solve them on the spot.
Guests Learned
Discover the most powerful way to have prospects pre-sold on your business and ready to work with you rather than your competition.
Leverage the biggest change that has happened on Google in the past 5 years that will help you get more customers.
Find out what your customers really think about your business without having it splashed all over the Internet.
Gain instant credibility with prospects while protecting your good name.
Boost Biz Ed Denver is hosted by
3001 Brighton Blvd
,
Denver
,
CO
80216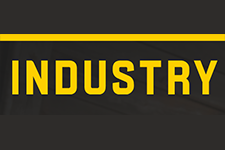 Boost Biz Ed
INDUSTRY Denver
INDUSTRY Denver
3001 Brighton Blvd, Denver, CO 80216
Enter through the center of the building along Brighton Blvd. We are in the conference rooms immediately to the left upon entering.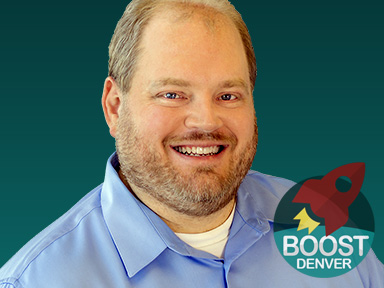 About Denny
Denny Basham is the CEO and Chief Reputation Strategist for Subsilio Consulting. Denny believes that great companies deserve to have a positive online reputation and that most businesses are missing the boat when it comes to their online brand. Companies can transform themselves with the techniques that he teaches all while growing their top-line revenue. Denny has a Global MBA from The Thunderbird School of Global Business in Glendale, Arizona and leverages this business background to help business throughout Colorado and beyond. He is also a techie from way back after having owned one of the first Commodore 64 computers nearly 35 years ago. Denny has spent almost 21 years helping build 8 technology companies so he understands the problems that small and medium-sized businesses face. By combining his technical, business and people skills he helps his clients expand their revenue by growing their 5 star online reputations and then marketing those reputations to get more customers.
@dennybasham
Latest Tweets
Help Small Biz in Denver Change the World Action by Action!
Please Help Us Promote This Workshop and All Boost Biz Ed Denver Events
Share any of these links, in addition to this page.
Use any of these resources to promote.
Print these flyers and distribute wherever you work and network.
Forward our emails to business colleagues.