Turn Entitlement into Engagement
Lead to Fail or Lead to Win?
Wed, May 23, 2018 | 9:30 – 11am MST
What the event was
Becoming and developing strong leaders is the most important aspect of reaching your goals and becoming successful business owners. Too often great companies fail because of poor leadership in today's competitive market. From the top down, managers need the skills to lead people.
This presentation will unveil the top essential leadership skills every biz owner must utilize today.
How guests were empowered
Situational Leadership: Determine how to assess your team's job task readiness and intervene appropriately.
Emotional Intelligence: Learn the #1 quality that makes everyone better at working with other people.
Skillful Conversations: We get it, managing is fun until you have to correct someone's behavior. You'll learn how to have the tough conversations and do it well. Strong communication skills are paramount to success.
Goals, Gaps, & Guidance: Discover tools you can use to navigate what needs to happen to help team members grow or to let them go. Learn how to help your team members and what to do if things are falling apart and get really difficult.
Boost Biz Ed Westminster is hosted by
1975 W 120th Ave #800
,
Westminster
,
CO
80234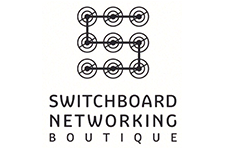 Boost Biz Ed
Switchboard Networking Boutique
Switchboard Networking Boutique
1975 W 120th Ave #800, Westminster, CO 80234
Who is this Ginger Robitaille?
Ginger is the Chief Operating Officer at Turning the Corner LLC and helps companies and job seekers transform the way they think about work. Utilizing her strong background in Staffing and Operations, she is accomplished at building teams from the ground up and analyzing current teams to identify their strengths and weaknesses. Ginger specializes in helping job seekers through career coaching and resume writing to assist them through the job search process. She is also an HR Generalist, helping small companies as they grow, providing HR consulting, recruiting and leadership training services.
Why should I trust Ginger?
Ginger loves to get people as excited about work as she is! With an extensive background in Operations, Customer Care, and HR, she knows how to manage and train teams, as well as how to inspire and challenge them to meet high-performance goals. Each day at Turning the Corner, she teaches businesses how to do the same. Additionally, she is honored to work with job seekers in Colorado to help them identify what truly motivates them and support them in building career paths that meet both their personal and professional goals. Ginger is considered a mentor in the community and makes connections via chamber meetings, associations, conferences, and social media. Ginger is the Chief Operating Officer at Turning the Corner and has 3 certifications: Certified Professional Recruiter, Certified Professional Resume Writer (CPRW), and Professional in Human Resources (PHR). She was recently nominated for Denver Business Journal's 40 Under 40 Award.
Help Small Biz in Westminster Change the World Action by Action!
Please Help Us Promote This Workshop and All Boost Biz Ed Westminster Events
Share any of these links, in addition to this page.

Eventbrite:
Meetup:
Facebook:
Use any of these resources to promote.
Print these flyers and distribute wherever you work and network.
Forward our emails to business colleagues.