Unleashing Your Creativity for Business
Wed, Jul 6, 2016 | 9:30 – 11am
Event Description
You may think that creativity is for only a particular segment of the population. Only for artists or writers. Only for a select, talented few. But that isn't true. Creativity is an innate ability we all possess. Somewhere along the way to adulthood, we often set aside our creative skills in pursuit of a "serious" education or a distinguished career. However, optimizing your creativity can be a life-changing, powerful tool for problem solving in your work and personal life. Successful scientists, CEOs and IT professionals use creativity every day. And so can you. Rediscover your creative genius in this fun, hands-on class. Find out how creativity benefits everyone, how it adds value to your work, builds confidence and makes you better at what you do. Think you're too "left brained" for the challenge? Join us in this fun workshop where you will build your creative problem-solving skills, whether you believe you are creative or not. Surprise yourself!
What people are saying about "Unleashing Your Creativity":
"Not only was it interesting to learn about creativity and the way it impacts performance, but I personally tapped into a part of my creative brain that had gone dormant for many years. I really enjoyed the hands on project. The next day, I came up with all kinds of interesting new approaches and ideas for my business. I highly recommend both Emilie and this class if you are looking for something new to get the creative juices flowing again!"
— Sharlene Douthit, Sales Trainer
"I just wanted to thank you again for such an inspirational presentation this morning. I've felt really stuck for a while, oppressed by all of the technology that I have to master on a seemingly daily basis. Today, you made me feel like a new woman, or maybe like the person I've always been, but prior to hearing you speak, felt like I 'used to be.'"
— Jennifer Croft, SEO Specialist
"Who would have thought creativity is necessary for your job if you do anything other than artistic kinds of things? Emilie does an awesome and inspiring job of making us see we are all creative, and that we can use it for our benefit at work, no matter what we do. This presentation was useful, but also very fun!"
— Lori Dubois, Communications
Guests Learned
How creativity can help in your personal life
How creativity can help you in your profession
Why creativity is sought after in business
Rediscover your creativity through a hands-on project
Boost Biz Ed Denver is hosted by
1415 Park Ave. West
,
Denver
,
CO
80205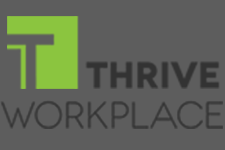 Boost Biz Ed
Thrive Workplace – Ballpark
Thrive Workplace – Ballpark
1415 Park Ave. West, Denver, CO 80205
Easily accessed from I-25 or I-70. One block from Coors Field. Free 2-hour parking in front of Guirys or Blake Street Tavern, as available. Ample metered parking all around. We are meeting in the basement training room, down the stairs to your right as you enter.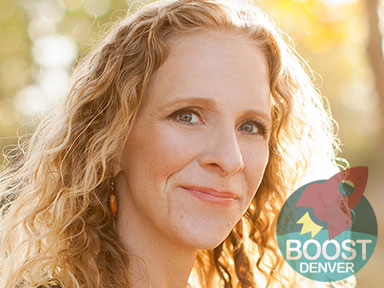 About Emilie
Emilie Downs, owner of Imago Visual, is a 'brand doctor'. She utilizes a process of probing questions that reveal the 'why' behind the business, allowing companies to clarify their brand and message. This process develops a brand in a strategic way, rather than relying on random or faddish marketing activities to grow a business. Her clients are able to move beyond business categories to tell their story, resulting in clarity for their business, employees and customers. She loves the "Ah-ha!" moment that occurs when owners discover their individual truths.
Emilie is passionate about creativity as a highly effective way to problem-solve and innovate in the workplace. She breaks through the myth that only some people are creative. Emilie spent the early part of her career as a designer and art director. It was during this time she discovered business owners often have trouble conveying their unique message, leading her to form Imago Visual in 2008. She is an award-winning author and her designs have been featured in HOW and Print design journals. She is sought after as a speaker and authority on branding and creativity.
@emiliedowns
Latest Tweets

Help Small Biz in Denver Change the World Action by Action!
Please Help Us Promote This Workshop and All Boost Biz Ed Denver Events
Share any of these links, in addition to this page.
Use any of these resources to promote.
Print these flyers and distribute wherever you work and network.
Forward our emails to business colleagues.