What Not to Say
Sales Tips
Wed, Jan 11, 2012 | 9:30 – 11am
Event Description
We all understand the importance of the "first impression".  In most cases, there's only one chance, and it's lasting effect can either promote or taint our future opportunities. You may have the best suit or custom made Italian loafers but at the end of the interaction, how did you leave the other person feeling?  Did you fill them up and leave them wanting more – or did you perform the proverbial fly-by?  Join us January 11 as Matt Rowe shares how to make the most of your "first impression".
Guests Learned
What
The four main personality types…and which one best fits you
A key marketing strategy that will make a lasting impression
Boost Biz Ed DTC is hosted by
Boost Biz Ed
39.65836620231679
-104.91626753183374
Corporate Office Centers
Corporate Office Centers
4643 Ulster Street, 8th Floor, Denver, CO, 80237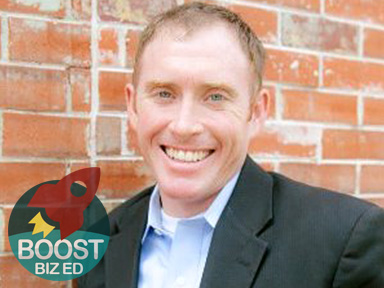 About Matt
Matt is a graduate of Industrial Psychology, was a President of a manufacturing company by age twenty-three, Executive Vice President of a 200-person family company before the age of thirty and in 2010 merged his own budding niche printing business. He has been featured in the Denver Business Journal, Colorado Small Business Development Center Entrepreneur Spotlight and seen on Colorado's NBC and CBS News.
While Matt was Executive Vice President, he was trained and then facilitated the principals of Nero-Linguistic Programming and Marston's model of DiSC. He developed the "Yellow Card" system that held his team accountable in conversations. He has been teaching people "What Not to Say" for over five years. Matt's vision is to make a positive difference with laughter, love and a belief that every day can be greater when we strive for better conversations.
@matthrowe
Latest Tweets
Help Small Biz in DTC Change the World Action by Action!
Please Help Us Promote This Workshop and All Boost Biz Ed DTC Events
Share any of these links, in addition to this page.
Use any of these resources to promote.
Print these flyers and distribute wherever you work and network.
Forward our emails to business colleagues.