What Story Does Your Business Profit Tell?
Wed, Dec 2, 2015 | 9:30 – 11am
Event Description
What's the Story of Your Business' Profit?
Understand the numbers and the language of money so you can write a more profitable story.
Are you ready to know what the numbers are telling you so you can finally feel in control and confidently move forward knowing, based on fact, you are moving closer to putting more cash in your pocket? Join Lisa Humphrey and learn exactly what to focus on to finally have a profitable, scale-able business that gives you the lifestyle you desire.
Guests Learned
The profit secret that is key to having a financially healthy business.
Why putting all your effort on increasing sales might be hurting profit not helping it.
Why having a great sales month doesn't match the money in the bank.
How to have the right amount of money at the right time to stop worrying whether or not you can pay the bills on time.
How to look at the whole of your business and what you need to pay attention to beyond profit.
INDUSTRY Denver
INDUSTRY Denver
3001 Brighton Blvd, Denver, CO 80216
Enter through the center of the building along Brighton Blvd. We are in the conference rooms immediately to the left upon entering.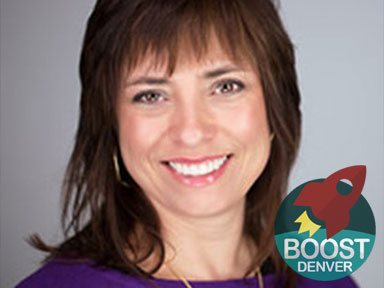 Catalyst Business Coaching
About Lisa
Lisa brings a fresh perspective about the money in business that is easy to understand without accountant-speak. She is passionate about helping small business owners learn what most think should be left to the numbers people. Lisa has spent her whole professional career working with the numbers. The sum of what she's learned from formal education, working for corporations, owning multiple business and business coaching, she now shares with her clients, delivering a total and complete understanding of how to effectively manage a business with a well-tailored financial management system.
Help Small Biz in Change the World Action by Action!
Please Help Us Promote This Workshop and All Boost Biz Ed Events
Share any of these links, in addition to this page.
Use any of these resources to promote.
Print these flyers and distribute wherever you work and network.
Forward our emails to business colleagues.