Why Do You Do What You Do?
Wed, Nov 16, 2016 | 9:30 – 11am
What is Boost Biz Ed?
Boost Biz Ed is both a networking event and educational event inspired the conviction that small business has the unique opportunity to change the world.
Boost Biz Ed fuels world changers by tapping proven business experts, drawing out transformative insights, and presenting them in a format for easy consumption and intention for immediate action.
How is this event special?
Event Decription
Why do people behave the way they do? We all do and say what is in alignment with our main inner core motive. Based on Dr. Taylor Hartman's book, The People Code, this interactive talk will unveil your main inner core motive. There are personality tests that will describe HOW you behave but not as many that explain WHY.
How will I be empowered to action?
Action Points
Discover what their inner core motive is
Learn how understanding their inner core motive can empower them to become stronger, more effective leaders
Find out how they can connect with their team members on a deeper level and achieve the highest level of team cohesiveness and productivity possible
Where is this event?
Boost Biz Ed Denver is generously hosted by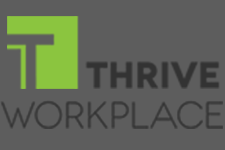 1415 Park Ave. West
,
Denver
,
CO
80205
Boost Biz Ed
Thrive Workplace – Ballpark
Thrive Workplace – Ballpark
1415 Park Ave. West, Denver, CO 80205
Easily accessed from I-25 or I-70. One block from Coors Field. Free 2-hour parking in front of Guirys or Blake Street Tavern, as available. Ample metered parking all around. We are meeting in the basement training room, down the stairs to your right as you enter.