Why Do You Do What You Do?
Wed, Nov 16, 2016 | 9:30 – 11am
Event Description
Why do people behave the way they do? We all do and say what is in alignment with our main inner core motive. Based on Dr. Taylor Hartman's book, The People Code, this interactive talk will unveil your main inner core motive. There are personality tests that will describe HOW you behave but not as many that explain WHY.
Guests Learned
Discover what their inner core motive is
Learn how understanding their inner core motive can empower them to become stronger, more effective leaders
Find out how they can connect with their team members on a deeper level and achieve the highest level of team cohesiveness and productivity possible
Boost Biz Ed Denver is hosted by
1415 Park Ave. West
,
Denver
,
CO
80205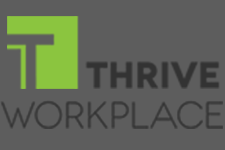 Boost Biz Ed
Thrive Workplace – Ballpark
Thrive Workplace – Ballpark
1415 Park Ave. West, Denver, CO 80205
Easily accessed from I-25 or I-70. One block from Coors Field. Free 2-hour parking in front of Guirys or Blake Street Tavern, as available. Ample metered parking all around. We are meeting in the basement training room, down the stairs to your right as you enter.
About Kate
Kate Hagerty brings her passion, expertise and humor to guide her audiences to unleash their YES. Her 30+ years of experience in the world of sales, marketing, advertising, and generating multi-million dollar contracts for Fortune 500 companies, has given her the insight and answers to living your greatest life. Kate delivers a powerful message to help her audiences stop going through the motions and sacrificing themselves in every area
of their lives. She helps professionals, entrepreneurs, and small business owners to find clarity, confidence, and commitment to their purpose in the world.
By using her gifts, talents, and experience, Kate helps them get on track, on purpose, and living their best, most authentic lives. Kate combines real conversational techniques, her intuitive gifts, and real-life stories to connect with her audience on an intensely intimate level.
With her unique approach to success, Kate will captivate and connect with her audience on a genuine level and inspire them to say YES to themselves, and YES to discovering, embracing and cashing in on their own extraordinary skills, talents and gifts.
Help Small Biz in Denver Change the World Action by Action!
Please Help Us Promote This Workshop and All Boost Biz Ed Denver Events
Share any of these links, in addition to this page.
Use any of these resources to promote.
Print these flyers and distribute wherever you work and network.
Forward our emails to business colleagues.