Work-Life Balance for Entrepreneurs
Grow Your Business without Burning Out!
Wed, Apr 25, 2018 | 9:30 – 11am MT
Event Description
Do you think you have to choose between work-life balance and success in your business?
Join Boost Biz Ed and Chrysta Bairre, Career Coach, for a powerful and inspirational presentation where you will learn the secret to building a successful and thriving business without burning yourself out. You don't have to choose between your business and your life.
Do you….
+Want to spend more time doing what you love and less time working on your business?
+Want to know where to focus for the best results?
+Want to move out of confusion and overwhelm to have a bigger impact through your work?
In this presentation you'll learn one simple principle to improve results and how to apply it to your business. We'll cover:
+How do to LESS by choosing the right things to do
+Why your purpose matters
+How to master productivity
+You'll walk away with actionable guidance to build your business the right way and create more balance in your work and your life!
Guests Learned
How to do less by choosing the right things to do
Why your purpose matters in everything you do
How to master productivity
Boost Biz Ed Westminster is hosted by
1975 W 120th Ave #800
,
Westminster
,
CO
80234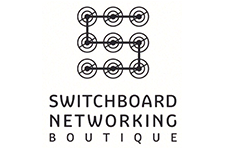 Boost Biz Ed
Switchboard Networking Boutique
Switchboard Networking Boutique
1975 W 120th Ave #800, Westminster, CO 80234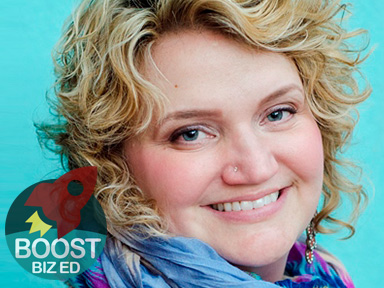 About Chrysta
Chrysta Bairre is a career coach with over 80% success rate helping her clients get the job offer, the promotion, and get a raise.
With over 20 years in business management and HR, Chrysta uses her knowledge of business, leadership, and human development to help people do work they love and get paid well to do it.
Chrysta has spoken at multiple Ignite events across Colorado, presented to the Association for Talent Development, Colorado State University, and many other local businesses and community organizations.
Chrysta has served on the Board of Directors for the Northern Colorado Human Resources Association, and has served multiple executive positions within Toastmasters International.
Chrysta is a 2015 recipient of the Top 20 Classy Career Girls from classycareergirl.com, and a 2016 participant of Larimer County Women of the Year program.
Special Offers
@livelovework
Latest Tweets
Other Boost Biz Ed Workshops
Help Small Biz in Westminster Change the World Action by Action!
Please Help Us Promote This Workshop and All Boost Biz Ed Westminster Events
Share any of these links, in addition to this page.

Eventbrite:
Meetup:
Facebook:
Use any of these resources to promote.
Print these flyers and distribute wherever you work and network.
Forward our emails to business colleagues.