CUSTOMER KARMA Lifelong Customer Loyalty
Create Genuine, Life-long Customer Relationships and Increase Revenues with Customer Karma
Wed, Sep 27, 2017 | 9:30 – 11am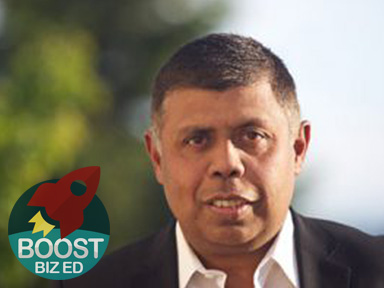 About Arjun
After more than 20 years as an executive with fortune 500 brands, Arjun uses big company strategies to grow businesses of all sizes, regardless of their budget. His keynote presentation, CUSTOMER KARMA – Create Genuine, Life-long Customer Relationships and Increase Revenue, has motivated thousands of business owners, CEOs, entrepreneurs and sales executives to identify opportunities for organic customer loyalty.
After graduating with degrees in Aeronautical Engineering and an MBA, Arjun excelled as VP of Marketing and Operations for Papa John's, Sr. VP of Marketing at Jillian's Entertainment, and held key positions at Einstein Bros. Bagels, Boston Market, Pizza Hut and Tata Iron & Steel. Since 2001, Arjun has consulted with a variety of brands and companies including Walgreens, Coca Cola, Pei Wei, McDonald's, DaVita and Smashburger
@ZenMango
Latest Tweets
Excited to share Customer Karma interview in Nation's Restaurant News! A big thank you to Clay Dover.
https://t.co/hIW7VgP9UA
&nbsp
Help Small Biz in Westminster Rise Action by Action!
Please Help Us Promote This Workshop and All Boost Biz Ed Westminster Events
Share on

All other favorite social channels

(See the box in the bottom right with links.)
Use any of these resources to promote.
Print these flyers and distribute wherever you work and network.
Forward our emails to business colleagues.