CUSTOMER KARMA Lifelong Customer Loyalty
Create Genuine, Life-long Customer Relationships and Increase Revenues with Customer Karma
Wed, Sep 27, 2017 | 9:30 – 11am
What the event was
Customer Karma will enlighten biz owners about the concept of Karma and how it is critical to building happy, long-term, profitable customer relations.
The #1 challenge for most companies is how to be profitable without a big marketing budget. An average brand loses 25% of its customers every year. You must attract 30% more customers to get a net 5% increase in profit. What if you could reduce your losses to 20%, immediately doubling profits to 10%?
Customer Karma focuses on "building relationships" one customer at a time. It illustrates how you can significantly increase your "per-store sales" by focusing on only one additional customer per week. It will forever change the way you view your customers.
Look at brands with a clear lens. See your brand from the eyes of the customer and see the important and mission-critical factors that brands often miss. Develop a clear strategy to grow your business immediately and over the long-term. Via proven strategies and case studies, reflect on why some of your strategies have not been successful and reexamine what is truly important to customers, from their perspective.
This thought-provoking, often comical, presentation will generate real ideas you can implement immediately, with little or no financial investment.
How guests were empowered
How to identify the true lifetime value of your customers.
How to see the Big Picture by putting yourself in the shoes of your customer.
How to identify your brand's Leaky Bucket. (This dives into identifying your leaks, prioritizes them and then how to fix the most important ones)
How to internalize how customers react to your product, your service and your brand.
How to increase revenue without big marketing investment.
Boost Biz Ed Westminster is hosted by
9191 Sheridan Blvd – Ste 300
,
Westminster
,
CO
80031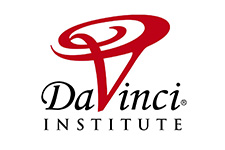 Boost Biz Ed
DaVinci Institute
DaVinci Institute
9191 Sheridan Blvd – Ste 300, Westminster, CO 80031
Park in an available spot. Find DaVinci Institute is on the third floor. Follow signs to the meeting room.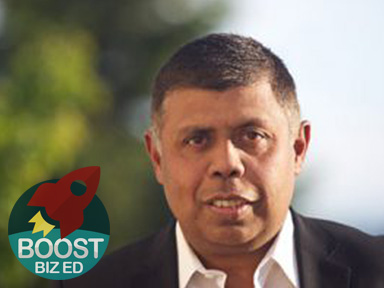 Who is this Arjun Sen?
After more than 20 years as an executive with fortune 500 brands, Arjun uses big company strategies to grow businesses of all sizes, regardless of their budget. His keynote presentation, CUSTOMER KARMA – Create Genuine, Life-long Customer Relationships and Increase Revenue, has motivated thousands of business owners, CEOs, entrepreneurs and sales executives to identify opportunities for organic customer loyalty.
After graduating with degrees in Aeronautical Engineering and an MBA, Arjun excelled as VP of Marketing and Operations for Papa John's, Sr. VP of Marketing at Jillian's Entertainment, and held key positions at Einstein Bros. Bagels, Boston Market, Pizza Hut and Tata Iron & Steel. Since 2001, Arjun has consulted with a variety of brands and companies including Walgreens, Coca Cola, Pei Wei, McDonald's, DaVita and Smashburger
Help Small Biz in Westminster Change the World Action by Action!
Please Help Us Promote This Workshop and All Boost Biz Ed Westminster Events
Share any of these links, in addition to this page.
Use any of these resources to promote.
Print these flyers and distribute wherever you work and network.
Forward our emails to business colleagues.