Don't Blame Them, Blame Their DNA
3 Secrets to Connecting and Communicating With the Men and Women in Your Life
Wed, Mar 14, 2018 | 9:30 – 11am MST
Event Description
* Why can't SHE just get to the point?
* Why can't HE listen instead of trying to solve what he hears as problems?
* How can WE connect, understand and communicate with one another?
If you are a man or woman who has asked yourself these questions at the office or in your personal life, this this interactive presentation is for you.
You will leave with action steps you can apply immediately to improving your communication and connection with the men and women in your life—whether you're at home or the office!
A sampling of what you will learn:
* Who the Ideal Woman is and how she runs women's lives
* The 3 things men are really driven by
* The difference between male and female "Focus" and "Awareness" * The variance in what men and women actually "See" in their environment *
BONUS ITEMS: The transformational power of "30 Seconds" and "Holding the Trash" About Kate Hagerty
After spending over 30 years in corporate America and realizing that she was not only on the
wrong rung, but the wrong ladder, Kate took a leap of faith and became a Certified Life Purpose,
Relationship & Grief Intuitive Coach. Today she is a speaker, trainer, writer, coach and the
Founder & CEO of Soul Purpose. She is also a gifted intuitive and Certified Graphologist (which
means she can analyze handwriting)!
Kate is passionate about helping other professionals who feel stuck in their lives and are
painfully aware that "something is missing" to find clarity around, confidence in, and commitment
to, their true purpose in the world. To learn more, visit www.soulpurpose.biz
LinkedIn: https://www.linkedin.com/in/katehagerty
Facebook: https://www.facebook.com/soulpurposebykate
Guests Learned
The 3 things men are really driven by
Who the ideal woman is and how she runs women's lives
The difference between male and female "focus" and "awareness"
The variance in what men and women actually "see" in their environment
The transformational power of 30 seconds and "holding the trash"
Boost Biz Ed Westminster is hosted by
9191 Sheridan Blvd – Ste 300
,
Westminster
,
CO
80031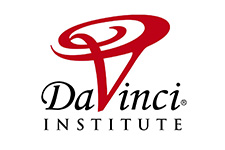 Boost Biz Ed
DaVinci Institute
DaVinci Institute
9191 Sheridan Blvd – Ste 300, Westminster, CO 80031
Park in an available spot. Find DaVinci Institute is on the third floor. Follow signs to the meeting room.
About Kate
Kate Hagerty brings her passion, expertise and humor to guide her audiences to unleash their YES. Her 30+ years of experience in the world of sales, marketing, advertising, and generating multi-million dollar contracts for Fortune 500 companies, has given her the insight and answers to living your greatest life. Kate delivers a powerful message to help her audiences stop going through the motions and sacrificing themselves in every area
of their lives. She helps professionals, entrepreneurs, and small business owners to find clarity, confidence, and commitment to their purpose in the world.
By using her gifts, talents, and experience, Kate helps them get on track, on purpose, and living their best, most authentic lives. Kate combines real conversational techniques, her intuitive gifts, and real-life stories to connect with her audience on an intensely intimate level.
With her unique approach to success, Kate will captivate and connect with her audience on a genuine level and inspire them to say YES to themselves, and YES to discovering, embracing and cashing in on their own extraordinary skills, talents and gifts.
Help Small Biz in Westminster Change the World Action by Action!
Please Help Us Promote This Workshop and All Boost Biz Ed Westminster Events
Share any of these links, in addition to this page.

Eventbrite:
Meetup:
Facebook:
Use any of these resources to promote.
Print these flyers and distribute wherever you work and network.
Forward our emails to business colleagues.