Modern Video Marketing
How Just 30 Minutes a Week Can Translate into 1 – 2 Leads Per Day
Wed, Apr 12, 2017 | 9:30 – 11am
Description
84% of businesses surveyed said they will be using video in 2017. But, even the best hollywood film makers know that the most beautiful video is worthless unless people watch it. Facebook videos die out after just 48 hours but, if indexed properly YouTube videos live on forever.
Participants Learned
Learn to use your smartphone to generate highly attractive business videos.
Learn to beautifully edit your videos in less than 5 minutes.
Upload your videos to YouTube so that they show up on the first page of Google.
Eliminate the 4 major fears of video: Cost, Equipment, Technology & Judgement.
Critical information on how to get found by people who are already looking for services like yours.
DaVinci Institute
DaVinci Institute
9191 Sheridan Blvd, Suite 300, Westminster, CO 80031
Park in an available spot. Find DaVinci Institute is on the third floor. Follow signs to the meeting room.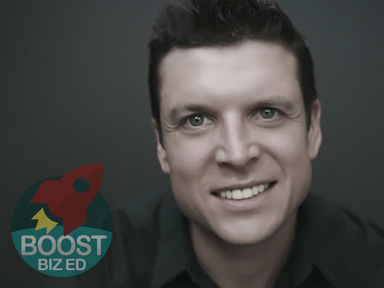 Anthony Prichard Communications
About Anthony
Anthony Prichard is a certified Google partner and a YouTube specialist who took his years of corporate sales and applied to pioneering a new video lead generation system that multiplies your introduction efforts and eliminates all other forms of self promotion, like cold calling. As a former major accounts manager at a local agency, Anthony now works for dozens of small businesses world wide and facilitates The Denver YouTube Professionals — a one of a kind public access television show that streams live video and teaches entrepreneurs how to fix previously failed online marketing with video.
@NewVideoAnthony
Latest Tweets

I pitched @ 1Million Cups NOCO today. Got this video ranked on tge 1st page for: "Entrepreneurial Think Tank...
https://t.co/tR777rGsaR
&nbsp


S.G. Sharpknife, Anthony Prichard and Scoop Nemeth payed a visit to Denver's Govnr's Park Tavern for Star Wars...
https://t.co/Fp7qzqj8kG
&nbsp