Online Marketing Strategy Made Simple
How Information Glut is Killing Your Online Marketing & What to Do About It!
Wed, Jun 14, 2017 | 9:30 – 11am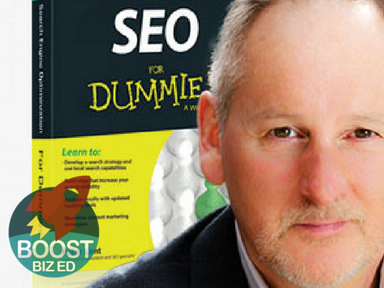 About Peter
Peter Kent is a best-selling author of around 50 books, including Search Engine Optimization for Dummies, Pay Per Click Search Engine Marketing for Dummies, the Complete Idiot's Guide to the Internet, and the most widely reviewed and praised title in computer-book history, Poor Richard's Web Site: Geek-Free, Commonsense Advice on Building a Low-Cost Web Site.
Peter Kent's online experience is extensive, dating back to 1984. He was the founder of an e-business service provider, funded by one of the world's largest venture-capital firm; the founder of a publishing company, selling books online in 1997; the VP of Web Solutions for a national ISP; and VP of Marketing for a Web-development company.
Peter Kent consulting services have helped to get many companies' online strategies on track. From search-engine optimization and Pay Per Click management to Web development, from Web-site "conversions" and usability to Web marketing project management, Peter Kent can help your business excel online.
In addition, Kent provides Internet Expert Witness services for legal firms involved in litigation related to Internet-related companies and issues.
Special Offers
Other Boost Biz Ed Workshops
Help Small Biz in Westminster Rise Action by Action!
Please Help Us Promote This Workshop and All Boost Biz Ed Westminster Events
Share on

All other favorite social channels

(See the box in the bottom right with links.)
Print these flyers and distribute wherever you work and network.
Forward our emails to business colleagues.