Show Me the Clients
Generate a Continual Stream of New Clients WITHOUT Cold Calling or Being Pushy
Wed, May 24, 2017 | 9:30 – 11am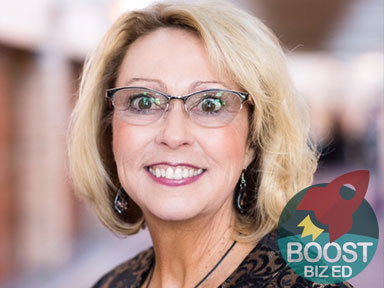 About Donna
Donna Evans, guides small business owners to create six figures fast. Clients hire her for her business experience, trust her for her heart, and create six-figure businesses when they take inspired action.
They say necessity is the mother of invention. That is absolutely true in Donna's case. Helping businesses to grow has always been her passion and leading a large chamber of commerce for 9 years helped her to live her dream. Life took a difficult turn when a family member suffered a severe stroke and Donna had a hard decision to make. Needing flexibility, she retired from the chamber and continued to live her dream by starting her firm, Phenix Growth Partners, dedicated to helping entrepreneurs.
Help Small Biz in Westminster Rise Action by Action!
Please Help Us Promote This Workshop and All Boost Biz Ed Westminster Events
Share on

All other favorite social channels

(See the box in the bottom right with links.)
Print these flyers and distribute wherever you work and network.
Forward our emails to business colleagues.