Thrive on Your Own
Successful Solopreneur Tactics
Wed, Jun 28, 2017 | 9:30 – 11am
What the event was
When you're on your own, you need to do it all – marketing, sales, customer satisfaction, new product/service development, etc.
Glenn shares the successful tactics he's learned in his 25 years of successful entrepreneurial activity.
How guests were empowered
Develop your vision
Get your mind right
Think laterally to WOW your customers
Boost Biz Ed Westminster is hosted by
9191 Sheridan Blvd – Ste 300
,
Westminster
,
CO
80031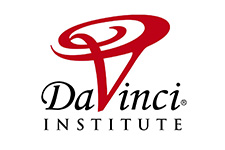 Boost Biz Ed
DaVinci Institute
DaVinci Institute
9191 Sheridan Blvd – Ste 300, Westminster, CO 80031
Park in an available spot. Find DaVinci Institute is on the third floor. Follow signs to the meeting room.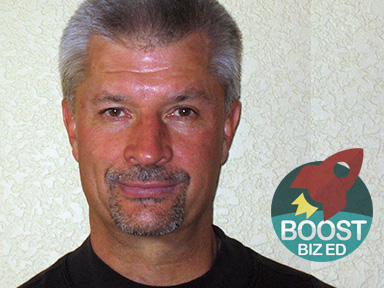 Who is this Glenn Bott?
Glenn Bott is a keynote speaker chronicling his "miraculous" recovery from a severe injury to re-establish his personal power and become a positive, can-do member of society. He now speaks and consults with businesses on lateral thinking, problem solving, reinventing yourself, new product development, and success. He founded the Warrior's Way LLC and coaches people and organizations in realizing the power of commitments and lateral thinking. Glenn knows we all create our lives based upon the story we tell ourselves.
Glenn has spent most of his life solving problems, refining his lateral thinking skills, leading teams to success, and helping people realize their power and value. From introducing new technologies and products for Coors Brewing Co., to innovating and simplifying packaging production equipment and processes, his entire life has been about establishing a vision and moving toward it until success is achieved. Glenn's life can be summed up with two words:
Resiliency
Authenticity
After completely recovering from a serious and life threatening injury, Glenn knows the value of a personal vision, the benefits of establishing and nurturing relationships, and how living authentically enriches your life. Glenn realizes the power of being impeccable – always walking your talk. By spreading this message, Glenn has helped many individuals and businesses focus on their important issues and eliminate energy draining distractions and activities.
Glenn's life is about standing tall in your truth, realizing your value and genius, and moving toward your personal vision to break through your previous self-imposed limitations. He knows that everyone has this ability – all it takes is practice, commitment, and nurturing the realization that you're far more powerful than you realize.
Glenn's Other BBE Events
Help Small Biz in Westminster Change the World Action by Action!
Please Help Us Promote This Workshop and All Boost Biz Ed Westminster Events
Share any of these links, in addition to this page.
Use any of these resources to promote.
Print these flyers and distribute wherever you work and network.
Forward our emails to business colleagues.