The Art of Creating a Sale
Selling Made Simple!
Wed, May 10, 2017 | 9:30 – 11am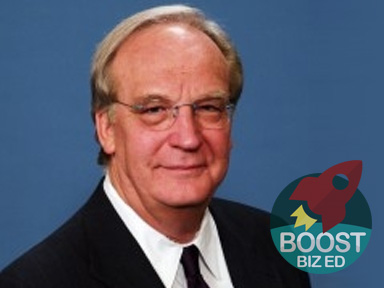 PosiDyne Group (Positive Dynamics)
About Marty
As an entrepreneur and futurist, Marty Wolff is the founder and owner of two microbusinesses — PosiDyne Group and sister company, Sea Change Career Services. He is the creator and author of the PosiDyne Process (Positive Dynamics). As a life-long learner, thought leader and teacher, he has over three decades of progressive education, marketing, sales and management experience in human fulfillment and organizational development.
He formed the PosiDyne Group in 1998 as a consulting and training firm specializing in helping business professionals, startups, entrepreneurs, salespeople, introverts, futurists, action-takers, leaders and their multi-generational (Millennials to Baby Boomers) organizations rapidly increase revenue through the use of a revolutionary communications model that allows prospects to discover that it is in their best interest to BUY instead of being "sold". Prior to that he was the Regional Sales Manager for Motorola and GE, the National Sales Manager for Kenwood and the General Manager for divisions of North American Phillips.
He has made board level presentations on four continents and eight countries. At various times he has been responsible for sales of both tangible and intangible services in a wide variety of industries, achieving great sales consistency with divergent corporate cultures while marketing into diverse geographic locations.
Having worked with many "futurists" Marty has a gift for spotting market trends and opportunities to help his clients gain competitive advantage, increase market share and capitalize on future business trends. As an advocate for the DaVinci Institute and the World Future Society, he continues to study the impact of detailed global trends forecasts as they relate to the future of employment and business.
Marty's sales training is taught with an eye toward implementation (application and action), profitability and sustainability, not just increasing sales. He offers customized consulting and coaching to businesses and individuals based on their strengths, skills, passions, "calling", goals, needs, vision and missions. A number of assessment vehicles/quizzes help him diagnose what people are already good at and develop a personalized strategy for their success.
Come learn how The PosiDyne Process can boost your other marketing, advertising, sales and networking efforts. By achieving greater revenue results in less time, your work/life balance is enhanced as you create the life you love!
Special Offers
Help Small Biz in Westminster Rise Action by Action!
Please Help Us Promote This Workshop and All Boost Biz Ed Westminster Events
Share on

All other favorite social channels

(See the box in the bottom right with links.)
Print these flyers and distribute wherever you work and network.
Forward our emails to business colleagues.