The AWS Toolbox
Mon, May 22, 2017 | 9am – 5pm
Event Description
The AWS Toolbox
Mastering the Technical Essentials for Amazon Web Services in 5 Days
With close to 80 individual service offerings, Amazon Web Services (AWS) can be a daunting set of technologies to grasp, let alone master. In this five day, lab-intensive course, AWS trainer and cloud consultant Rich Morrow has included the most valuable lessons; ones he's learned from more than two dozen AWS deployments and five years of teaching AWS to Fortune 500 companies. Through labs and lecture that progressively build in an intuitive, organic fashion; he'll take you from little to no cloud knowledge to mastery of over 50 of the most useful AWS offerings – all while clearly explaining their benefits and details, as well as gotchas and use cases.
You'll get up-to-date, relevant information about each individual technology, reinforced with labs that show the technologies working in concert with one another as well as 3rd party tools and services. Whether you're a manager with no formal technology background or a hardcore systems architect, you're sure to learn something new, and walk away with a clear understanding of AWS and where it may fit into your organization.
What you will learn:
Students will learn not only "the basics" of AWS, but also advanced features (like security, big data analytics, NoSQL, containers, resiliency, and fault tolerance), and how those technologies work both inside and outside of AWS. We'll also do high level walkthrough of these impactful technologies and assist you in learning the hows, whats and whys of these modern technologies and how they relate to one another.
Who should attend:
-Technical practitioners (developers, sysops, network engineers, architects), managers, and CIOs who want to understand AWS.
-Those interested in getting a good "30 thousand foot view" of the impactful technologies used in modern web and mobile application design, deployment, and maintenance will also benefit.
-Those looking for additional resources as they prepare for the AWS Architect Associate Certification exam!
Pre-course experience:
-Ideally, students should have more than seven years of experience in at least one important facet of a Devops delivery pipeline.
-It will also be helpful if students have a good grasp of how networking, processing, and storage / databases work either in an on-premise data center or in public cloud.
-A background in AWS (or another public cloud) is useful, but not required.
About the Instructor:
As an AWS-accredited instructor, Rich Morrow is one of a select 100 individuals who have passed all five AWS certifications. Rich currently teaches the entire AWS suite of classes for Global Knowledge, where he serves as the Course Director for GK's Big Data and Cloud initiatives. He also develops and records video instruction titles for O'Reilly. His "Spark in the Hadoop Ecosystem" and "Hands on with Redshift" courses have both consistently earned five star reviews from hundreds of satisfied students.
As a 20-year open-source technology veteran who enjoys coding and teaching as much as writing and speaking, Rich's current passions are cloud technologies (mainly AWS and Google Cloud Platform) and big data (Hadoop / Spark and NoSQL). Rich spends about half of his work life traveling the world training Fortune 500 companies on both their high-level value propositions and their low-level technical implementation and operation. His time is also spent speaking, writing, and managing analyst engagements around IoT, cloud, big data, mobile, and devops/agile methodologies. He served as one of the top five analysts for GigaOM, and publishes his works through O'Reilly Media, Venture Beat, Global Knowledge, and other channels.
9191 Sheridan Blvd – Ste 300
,
Westminster
,
CO
80031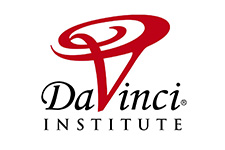 Boost Biz Ed
DaVinci Institute
DaVinci Institute
9191 Sheridan Blvd – Ste 300, Westminster, CO 80031
Park in an available spot. Find DaVinci Institute is on the third floor. Follow signs to the meeting room.
Special Offers
Help Small Biz in Change the World Action by Action!
Please Help Us Promote This Workshop and All Boost Biz Ed Events
Share any of these links, in addition to this page.
Use any of these resources to promote.
Print these flyers and distribute wherever you work and network.
Forward our emails to business colleagues.