The Magic T-Shirt
And Other Marketing Secrets from a Gearhead
Wed, Oct 25, 2017 | 9:30 – 11am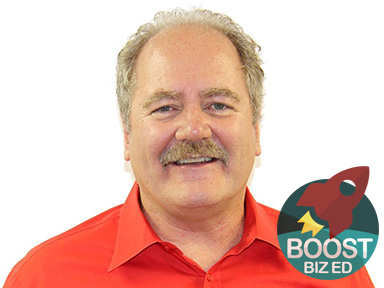 What is Boost Biz Ed?
Boost Biz Ed is both a networking event and educational event inspired the conviction that small business has the unique opportunity to change the world.
Boost Biz Ed fuels world changers by tapping proven business experts, drawing out transformative insights, and presenting them in a format for easy consumption and intention for immediate action.
How is this event special?
Event Decription
Once someone has visited your site, what makes them return? Imagine if Facebook showed you the exact same information every time you went to their site – would you keep coming back? Probably not. The reason why people visit Facebook is because every time they go there, new content is displayed to them. What makes you think your site is any different? (It isn't!)
If you are not showing new information every time a visitor comes to your site, they probably won't come back. But, you can entice people to return to your site with advertising. Re-targeting ads can help get customers to return to your website. And, you can make informed decisions about your marketing rather than guessing what is working.
In this informative 40-minute presentation, Greg Jameson, author of Amazon's Dirty Little Secrets and The Influencer Effect, will show you how to drive people to your site with digital ads, keep them engaged once they come to your site, and get people to return to your site with ads that "re-target" previous visitors.
How will I be empowered to action?
Action Points
G- Generate Interest
E- Empower Influencers
A- Amplify your message
R- Get Results
S- Strategy
Where is this event?
Boost Biz Ed Westminster is generously hosted by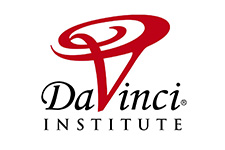 9191 Sheridan Blvd – Ste 300
,
Westminster
,
CO
80031
Boost Biz Ed
DaVinci Institute
DaVinci Institute
9191 Sheridan Blvd – Ste 300, Westminster, CO 80031
Park in an available spot. Find DaVinci Institute is on the third floor. Follow signs to the meeting room.