The Magic T-Shirt
And Other Marketing Secrets from a Gearhead
Wed, Oct 25, 2017 | 9:30 – 11am
Event Description
Once someone has visited your site, what makes them return? Imagine if Facebook showed you the exact same information every time you went to their site – would you keep coming back? Probably not. The reason why people visit Facebook is because every time they go there, new content is displayed to them. What makes you think your site is any different? (It isn't!)
If you are not showing new information every time a visitor comes to your site, they probably won't come back. But, you can entice people to return to your site with advertising. Re-targeting ads can help get customers to return to your website. And, you can make informed decisions about your marketing rather than guessing what is working.
In this informative 40-minute presentation, Greg Jameson, author of Amazon's Dirty Little Secrets and The Influencer Effect, will show you how to drive people to your site with digital ads, keep them engaged once they come to your site, and get people to return to your site with ads that "re-target" previous visitors.
Guests Learned
G- Generate Interest
E- Empower Influencers
A- Amplify your message
R- Get Results
S- Strategy
Boost Biz Ed Westminster is hosted by
9191 Sheridan Blvd – Ste 300
,
Westminster
,
CO
80031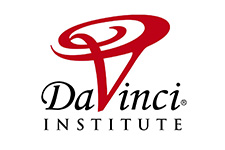 Boost Biz Ed
DaVinci Institute
DaVinci Institute
9191 Sheridan Blvd – Ste 300, Westminster, CO 80031
Park in an available spot. Find DaVinci Institute is on the third floor. Follow signs to the meeting room.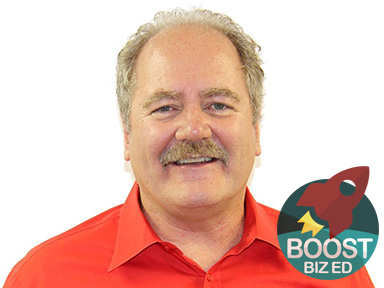 About Greg
Greg Jameson has been at the forefront of digital commerce since the start and brings 30+ years of web development and e-commerce mastery. Greg has a history of bringing the technical, leadership, and communication skills to organizations like Chase Paymentech, Ball Aerospace, Los Alamos Labs and hundreds of small local businesses. Greg has been named "International Developer of the Year", "Colorado Small Business of the Year", and listed on the Inc. 500 of America's Fastest Growing Small Companies. He has written three commercial software applications, all of which remain on the market today. Today, Greg helps businesses with Internet marketing and digital advertising through his company, WebStores Ltd. He is a speaker, author and e-business consultant who has given hundreds of presentations all over the world. His book, "Amazon's Dirty Little Secrets" become a #1 Amazon Best-Seller and has remained on the best-seller list every day for over two years. Greg's newest book "The Influencer Effect" is already #1 on Amazon in two categories.
Special Offers
@WebStoresLtd
Latest Tweets

Help Small Biz in Westminster Change the World Action by Action!
Please Help Us Promote This Workshop and All Boost Biz Ed Westminster Events
Share any of these links, in addition to this page.
Use any of these resources to promote.
Print these flyers and distribute wherever you work and network.
Forward our emails to business colleagues.