The Write Way
Write Your Book in 90 Days without Losing Your Mind, Business or Sanity!
Wed, Jul 12, 2017 | 9:30 – 11am
Event Description
Ever thought about writing a business book, but you feel too overwhelmed or overworked as it is? Do you feel as if a book would bring you and your business higher paying clients, qualified business leads, and more speaking opportunities? Then come to The Write Way: Write Your Book in 90 Days without losing your mind, business or sanity! Inside of this presentation, author and writer, Monica Miller, will show you exactly how to write your book while running your business with ease and flow. Walk away with knowing how to implement writing into your life without hassle or stress! If you're wanting to become an author in 2017, then this is the presentation to come to! Come with an idea, walk out with a plan.
Guests Learned
Learn the exact strategies on how Monica wrote TWO BOOKS in 90 days without divorcing her spouse
ADD more time into your day without complicating your life
Write in The Zone for maximum impact and results
Discover how to have your book in your hands in as little as 90 days!
Boost Biz Ed Westminster is hosted by
9191 Sheridan Blvd – Ste 300
,
Westminster
,
CO
80031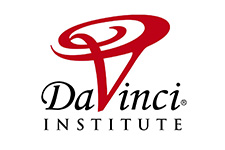 Boost Biz Ed
DaVinci Institute
DaVinci Institute
9191 Sheridan Blvd – Ste 300, Westminster, CO 80031
Park in an available spot. Find DaVinci Institute is on the third floor. Follow signs to the meeting room.
About Monica
I have been writing my entire life, but have been writing professionally for over 8 years. I am a speaker, Book Writing coach, author, and writer. I am the CEO of my business, Monica Writes, where I support people through their writing journey by offering one-on-one packages, classes, and workshops. I love hanging out with my dear husband, Nathan, and enjoy watching sunsets, being on adventures, gazing out over snow capped mountains, loving on my kitty, and playing with our dogs.
Recent achievements include:
– Be Moving Forward Podcast
– Speaker for the MoneyMaking Blog Summit that was hosted all around the world in April 2017
– Guest on the Novel Podcast, a podcast with an audience in Australia
– Featured in Foundr Magazine in February 2017
– Spoken at Loveland StartupWeek in April 2017
Special Offers
@monicawriting
Help Small Biz in Westminster Change the World Action by Action!
Please Help Us Promote This Workshop and All Boost Biz Ed Westminster Events
Share any of these links, in addition to this page.
Use any of these resources to promote.
Print these flyers and distribute wherever you work and network.
Forward our emails to business colleagues.