Unleash Your YES...and Step Into Your Extraordinary Life
Wed, Aug 23, 2017 | 9:30 – 11am
What the event was
Are you doing the work you were meant to do?
Have you ever asked yourself…
"What IS my true purpose?"
"What am I REALLY supposed to be doing with my life?"
You were born with unique gifts and talents that you came here intending to share with the world, by fulfilling your true life purpose. Sometimes we don't remember what our unique gifts and talents are. Sometimes they are things that are easy for us to do so we dismiss them as not being any big deal but THEY ARE… and sometimes while the capacity is within us, we still haven't let them come up and out yet.
Why should you care about discovering your life purpose? Because when you align your life with what you really came here to do, THAT is when success, abundance and happiness show up. It IS possible to love what you do, have your work make a difference in the world and earn a great living doing it.
This interactive presentation is for you if:
You have put your life on hold in order to take care of everyone else first
You have become numb to the sacrifices you are making – and continue to make – every day
You have no idea what you are passionate about anymore
You are already painfully aware that something significant is missing in your life; you feel called to do something bigger but have no idea what this is, how to figure it out or where to start
How guests were empowered
Learn how to stop living your life feeling stuck, lost and just going through the motions
Find out what is possible for you–and for your life, without sacrificing yourself
Discover 3 action steps you can take today to begin to get on track, on purpose and living your best, most authentic life
Boost Biz Ed Westminster is hosted by
9191 Sheridan Blvd – Ste 300
,
Westminster
,
CO
80031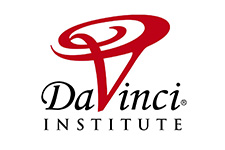 Boost Biz Ed
DaVinci Institute
DaVinci Institute
9191 Sheridan Blvd – Ste 300, Westminster, CO 80031
Park in an available spot. Find DaVinci Institute is on the third floor. Follow signs to the meeting room.
Who is this Kate Hagerty?
Kate Hagerty brings her passion, expertise and humor to guide her audiences to unleash their YES. Her 30+ years of experience in the world of sales, marketing, advertising, and generating multi-million dollar contracts for Fortune 500 companies, has given her the insight and answers to living your greatest life. Kate delivers a powerful message to help her audiences stop going through the motions and sacrificing themselves in every area
of their lives. She helps professionals, entrepreneurs, and small business owners to find clarity, confidence, and commitment to their purpose in the world.
By using her gifts, talents, and experience, Kate helps them get on track, on purpose, and living their best, most authentic lives. Kate combines real conversational techniques, her intuitive gifts, and real-life stories to connect with her audience on an intensely intimate level.
With her unique approach to success, Kate will captivate and connect with her audience on a genuine level and inspire them to say YES to themselves, and YES to discovering, embracing and cashing in on their own extraordinary skills, talents and gifts.
Help Small Biz in Westminster Change the World Action by Action!
Please Help Us Promote This Workshop and All Boost Biz Ed Westminster Events
Share any of these links, in addition to this page.
Use any of these resources to promote.
Print these flyers and distribute wherever you work and network.
Forward our emails to business colleagues.