3 Keys to Enrolling New Clients
… without Feeling Pushy!
Wed, Nov 14, 2018 | 9:30 – 11am MST
What should I expect?
Are you terrified of having enrollment conversations?
Do you worry that your potential clients will think you are being salesy or pushy?
Do you end up leaving money on the table because you don't know how to respond to "I can't afford it" or "I need to think about it"? Most coaches and wellness practitioners skip learning about sales. They make a judgment call that sales isn't for them. They tell themselves the story that they'd rather get clients who actually want to work with them, not who got "pushed" into working with them.
The reality is, fear is driving this choice. Your ideal clients actually want to work with you. I'll say it again: Your ideal clients actually want to work with you.
It's your job to help them make that empowering decision. I teach women coaches and wellness practitioners how to sell with ease. Come to this FREE workshop to discover how.
How will I be empowered?
How to make sure that every conversation you have builds authentic, friendly connection, and ultimately leads to an enrollment conversation
How to tell your story so that your ideal client moves from thinking "oh, that's nice" to thinking, "OMG, you're amazing, I love you."
The 6 essential steps that lead to gaining new clients, and more money in your bank account
Boost Biz Ed Westminster is hosted by
1975 W 120th Ave #800
,
Westminster
,
CO
80234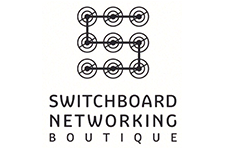 Boost Biz Ed
Switchboard Networking Boutique
Switchboard Networking Boutique
1975 W 120th Ave #800, Westminster, CO 80234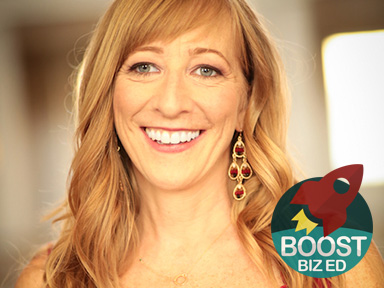 Who is this Katie Collins?
Katie Collins is a business coach who helps women Coaches and Wellness Practitioners create the consistent income they desire.
Her expertise is in sales conversations, niche clarity, packages, pricing and program content. This provides her clients with well-rounded support in all facets of their practice.
She is the Founder of StepForwardWithKatie.com and Denver FEM Talks, a local networking community for women business owners who want to connect and learn in a fun environment.
Katie is gifted with the ability to create a safe, nurturing space for clients to explore their limiting beliefs and transform their fears.
Her astute guidance and intuitive nature has supported hundreds of clients to make powerful choices and commitments, so they can finally reach the income level that they pictured when they first got started.
Why should I trust Katie?
I have a Meetup group with over 700 members. I have over 1900 Facebook friends and always promote my speaking gigs through my personal profile. I belong to Mastermind groups such as the Denver Dames (women-owned business making 6-figures to 1 million), Daring Divas in Boulder and the Women of Denver. I am rebuilding my email list; it's at about 200 right now.
I recently presented at the Rise Together Women's Conference here in Denver. I'm set to present to the Denver chapter of the Polka Dot Powerhouse networking group three times this month, among other speaking opportunities in June to various Meetup groups and online networking groups. I've presented to Women of Denver and have also been on their panel. I've been working for one of the largest coaching business academies in California for the past 2.5 years serving as both a business coach and sales team manager for them, bringing in over 2 million in sales of coaching packages each year. I also was in the Top 10 from a competition / game where we had to create, promote, and speak to sell a program.
Help Small Biz in Westminster Change the World Action by Action!
Please Help Us Promote This Workshop and All Boost Biz Ed Westminster Events
Share any of these links, in addition to this page.

Eventbrite:
Meetup:
Facebook:
Use any of these resources to promote.
Print these flyers and distribute wherever you work and network.
Forward our emails to business colleagues.